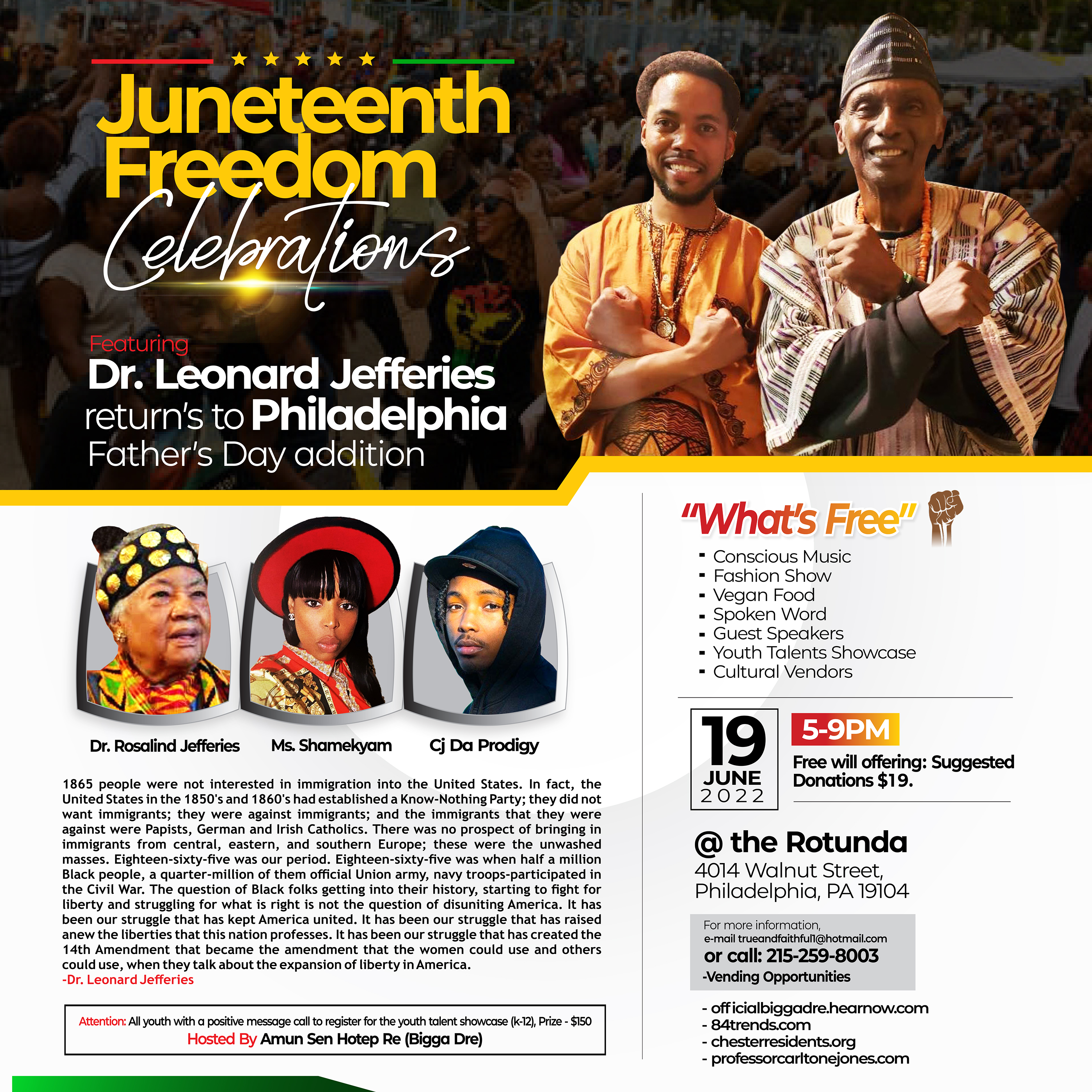 Sunday, June 19, 5pm-9pm
BIGGA DRE
Presents
The First Annual JUNETEENTH CELEBRATION (Father's Day) at The Rotunda
featuring: Dr. Leonard Jeffries ‼
Enjoy a CULTURAL EXPERIENCE
Family Fun, Guest Speakers, Talent Showcase, Fashion Show, Vendors, EDUTAINMENT, other SPECIAL INVITED GUEST
Hosted by: Amun Sen Hotep Re
Inquiries: officialbiggadre.hearnow.com
Free-will offering at the door. Suggested donation: $19. No on turned away.