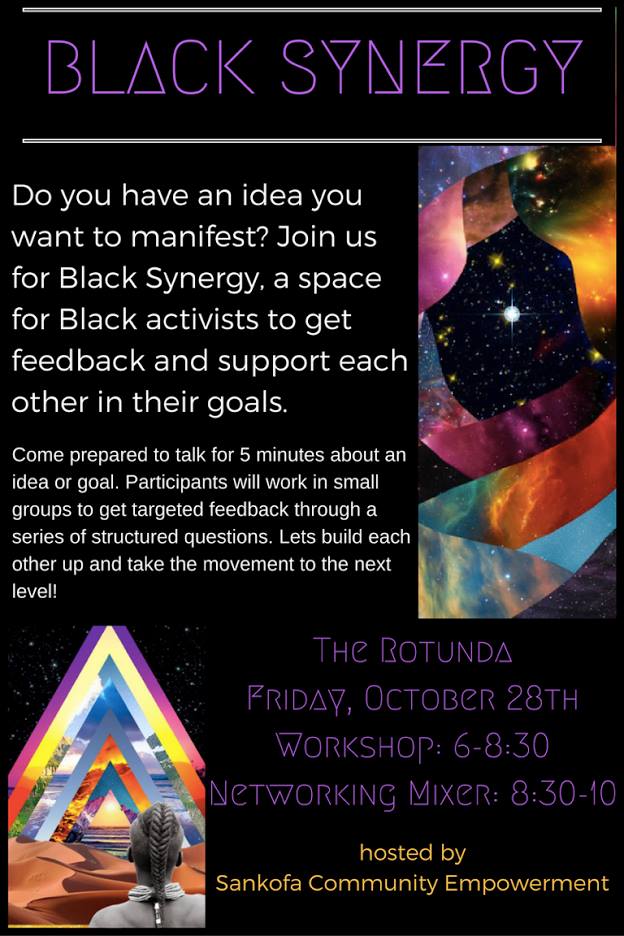 Do you have an idea you want to manifest? Join us for BLACK SYNERGY, a space for Black activists, organizers and radical educators, artists and entrepreneurs to get feedback and support each other in their goals.
We know that often times, we just need the right conversation or a different ear to affirm some of our biggest dreams and wildest ideas! All in the name of collective liberation.
Come prepared to talk for 5 minutes about an idea or goal. Participants will work in small groups to get targeted feedback through a series of structured questions. Let's build each other up and take the movement to the next level!
SYNERGY RULE: Provide your comments from a place of LOVE AND RESPECT - that will move us ALL FORWARD! :)
We will also have a networking mixer to meet other people doing similar work and share social space to continue these conversations, including light refreshments, music and good vibes!
Come through and spread the word!
Presented by Sankofa Community Empowerment - Philadelphia
Admission is FREE