Event Horizon
presents

Chuck van Zyl and Terry Furber
William Fields
Ambient • Electronic • Experimental • Space Music
Chuck Van Zyl and Terry Furber -  Creating layers of space out of pumping sequencer patterns, strident lead lines and harmonies warm and golden Chuck van Zyl & Terry Furber explore the inner darkness of electronic music, yet out on the verg of ethereality their music gleams like new. Existing on a plane outside the oppressive rush of modernity this music quotes the classics of Spacemusic without mimicking them. Their musical sensibilities evoke a sense of discovery, with each concert marking a new frontier of sound.
Best known as host of STAR'S END (WXPN's renowned radio program of spacemusic dreamscapes) and as coordinator of The Gatherings (Philadelphia's premiere concert series of innovative music), Chuck van Zyl has also been making his own unique style of electronic music since 1983.
During the mid-90's Centaur Discs of Scotland released "Celestial Mechanics" (1993) and "The Relic" (1995). These albums compiled many of van Zyl's early cassette releases onto compact discs. It was during this same time period that Synkronos Music released "Regeneration Mode" (1994), the famous collaboration between Chuck van Zyl and The Nightcrawlers member Peter D. Gulch.
In 1992 Chuck van Zyl founded the group The Ministry of Inside Things. Along with guitarist Art Cohen they performed dozens of live concerts in various venues and unique spaces and released three live CDs on the Synkronos Music label: "Everlasting Moment" (2003), "Contact Point" (2006) and "Ambient Elsewhere" (2008).
"Cenotaph" is the forthcoming solo CD by Chuck van Zyl. The follow-up to "MemorySpace" (2010), "Cenotaph" is scheduled to be released by Synkronos Music on 17 November 2012 to coincide with his collaborative performance with Terry Furber at The Gatherings Concert Series.
Listening to the music of Terry Furber one would believe that digital synthesizers had never been invented. Furber demonstrates a masterful grasp of the vintage gear around which the spacemusic genre gravitates and explores the past in a new way. His music is discovered in the act of its making - with Furber perceiving the music as it is being realized.
Terry Furber's collaborative effort with guitarist Scott Watkins is the well-known duo Orbital Decay
. They have created several self-released CDs of music produced out of their lengthy jam sessions, as well as the acclaimed studio album "Solar Maxima" (2006).4 Orbital Decay has performed live at E-Music, Soundscapes, Gate to Moonbase Alpha, The Whitaker Center, The STAR'S END 30th Anniversary Concerts and The Gatherings Concert Series as well as on several significant broadcasts of STAR'S END Ambient Radio.
Currently Terry Furber is exploring his own solo studio electronic music - as well as the possibilities of the live performance space with collaborator Chuck van Zyl on Saturday 7 December 2012 as part of the Event Horizon series. Both efforts will feature the many classic synthesizers Furber has acquired and restored over the years, including the classic full sound of his 1969 Moog 1P modular system.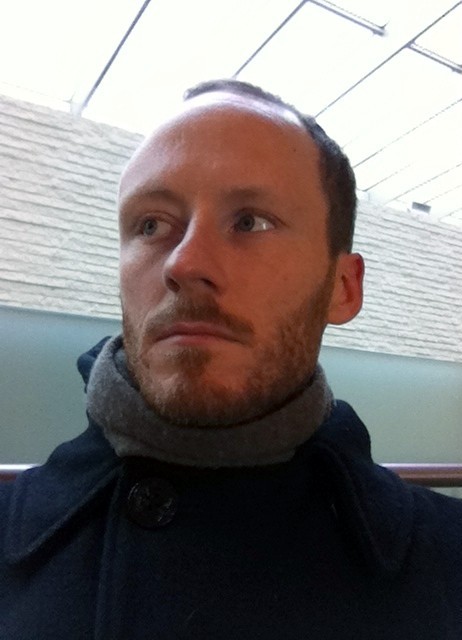 William Fields -  William Fields has been creating electronic music for almost 20 years – from textural ambience to hard-driving dance tracks, and everything in-between. He recognizes no boundaries of genre or style, always exploring the vast potential afforded by making music with computers. He is also a student of sound and acoustics, working to present the music in its best possible light.
William has released music on various record labels around the world such as: Audiobulb, Gears of Sand, earSnake, Hippocamp, tbtmo, and Kikapu. He has performed and DJ'd throughout the northeastern USA and Canada at events of various scales: from bars and small clubs to festivals with thousands of people. His composition Indra was featured – and choreographed for modern dance – at the 2006 International Computer Music Conference.
William is based in Wilmington, DE, just outside of Philadelphia, PA, USA.
The Event Horizon concert series is a Philadelphia, PA based concert series featuring Ambient, Electronic, Experimental and Space Music.
Admission is FREE