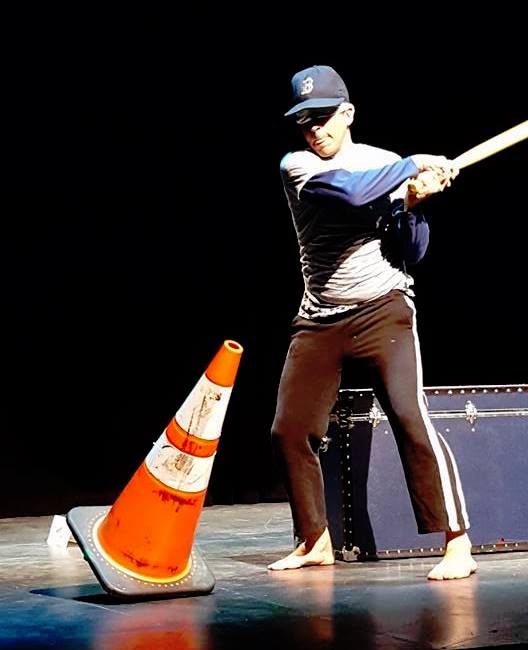 CONES, the solo show about vampires, vision loss, and ice cream, returns to The Rotunda for an afternoon! A blindfolded boy spills secrets about bright lights, bad cartoons, and learning how to be a vampire. But when a team of eye doctors, gym coaches, powerful sorcerers, and potential mates try to pry his eyes open, what will he see? The answer may be in the ice cream. And the ice cream will certainly be served in CONES.
CONES is written, designed and performed by Morgan FitzPatrick Andrews, co-created and directed by Mason Rosenthal. As visually impaired artists, Morgan and Mason made this show to start conversation about having low vision or other dis/abilities while passing as more able-bodied. CONES debuted at Philadelphia's 2015 SoLow Festival and recently toured to Vermont, the first of many stops on its impending tour of the U.S.
This event made possible by the New Jersey Commission for the Blind and Visually Impaired.
Admission is FREE