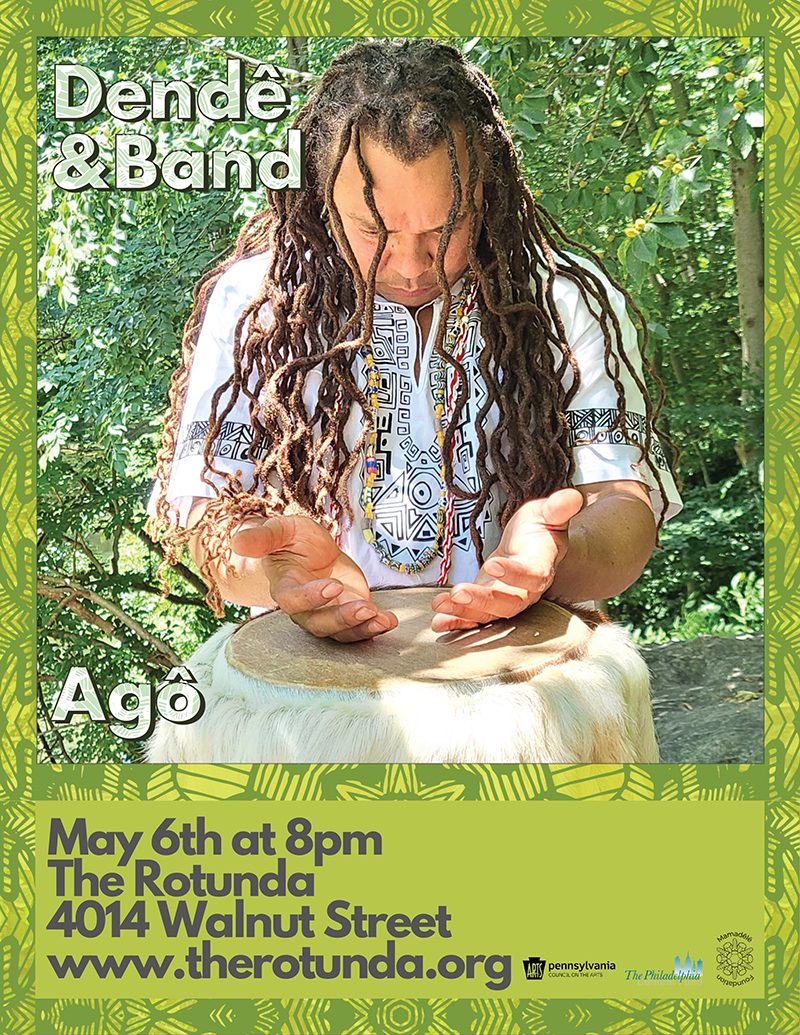 Dendê & Band: Afro-Brazilian Funk
Dendê is a percussionist, singer, composer, bandleader, teacher, and multi-instrumentalist. He's been a professional musician since the age of 14, when he appeared in the frontline of Timbalada, Carlinhos Brown's superstar percussion ensemble. Since 2001, he's been splitting his time between the US and Bahia, working with his own ensembles.
His flagship group, Dendê & Band reflects the cross-section of his deep roots in traditions like samba de roda and Candomblé and his eclectic musical appetite for other global rhythms like rumba, afrobeat and mbalax. Over the past two decades, Dendê & Band have performed at the Glastonbury Festival in the UK, Skirball Cultural Center in Los Angeles; the KW Latinfest in Canada; the Penang World Music Festival in Malaysia; the Kalalu Festival in Saint Lucia, Summerdance and Old Town School in Chicago the Lincoln Center Atrium in NYC among many others.
Videos: https://www.youtube.com/playlist?list=PLFA75A810A765CC36
Music: https://soundcloud.com/mamadele/sets/back-to-bahia
Facebook: https://www.facebook.com/dende.macedo, https://www.facebook.com/DendeandBand/
Instagram: https://www.instagram.com/dendemacedo/
Admission is FREE
COVID GUIDELINES
- Space is limited.
- Masking is required of everyone over the age of 2, regardless of vaccination status.
- Please stay home if you feel unwell or have been in contact with someone diagnosed with Covid up to 14 days before the event.

- If you come down with any Covid symptoms up to 10 days after attending an event here, please alert The Rotunda: information@TheRotunda.org. Your name or personal info will always remain confidential.