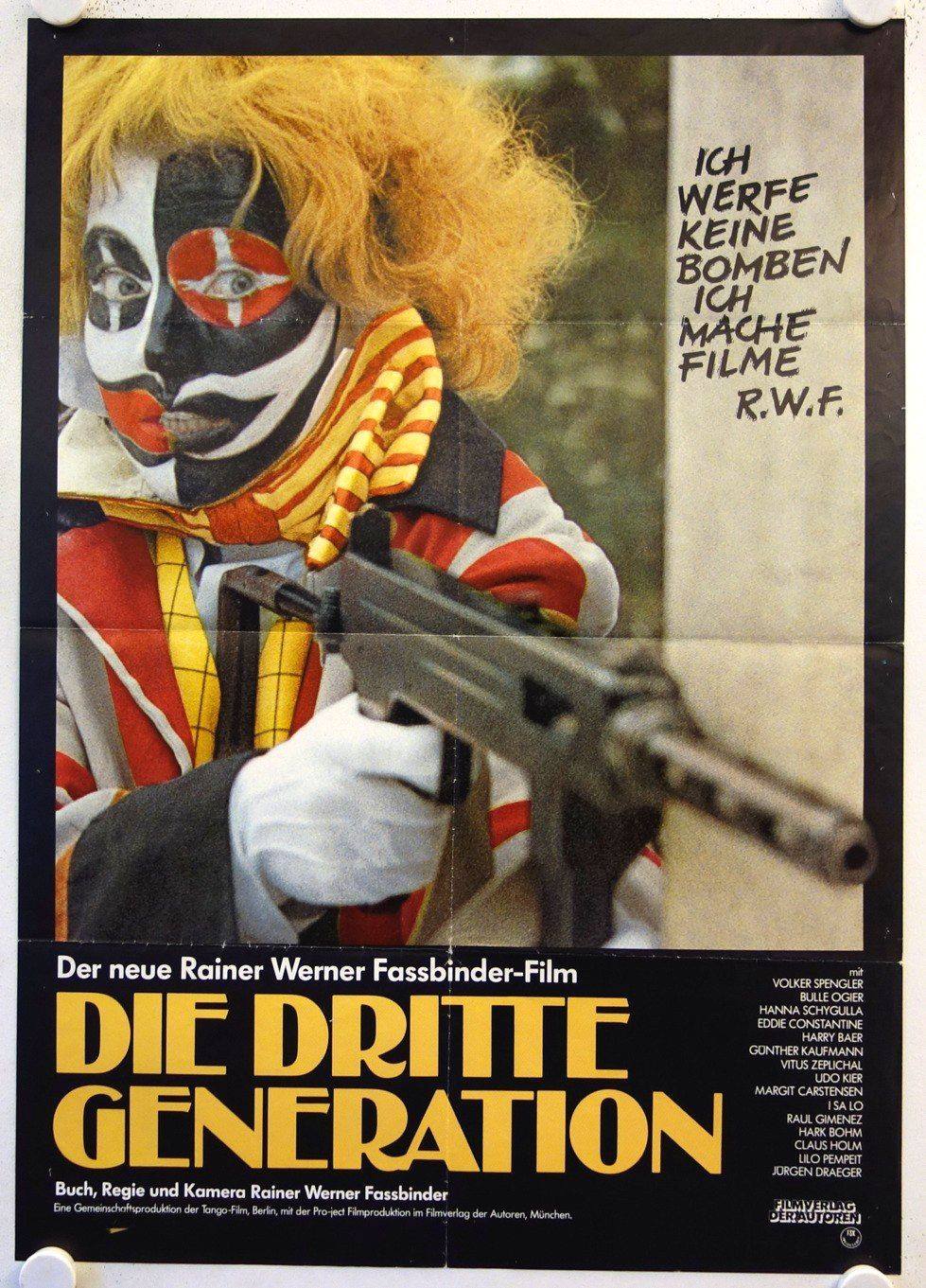 Features at The Rotunda

Screenings Continuous From 8 PM on the Second THURSDAY of Every Month!
An Evening with Rainer Werner Fassbinder – 1979's THE THIRD GENERATION and 1982's KAMIKAZE '89

THE THIRD GENERATION (1979, directed by Rainer Werner Fassbinder, 105 minutes, Germany)
In the wake of the convictions of the German terrorist group, The Red Army Faction, Fassbinder directed the black comedy THE THIRD GENERATION. ALPHAVILLE's Eddie Contantine plays the Computer Security CEO who secretly funds a terrorist cell to break a lull in his business. Fassbinder regulars Hannah Schygulla, Harry Baer, and Udo Kier are among the bored, middle-class terrorists, unaware of the infiltration that will send events spinning theatrically out of control. Violence broke out at early screenings, critics seemed baffled and annoyed ("as crazy as teaming Jerry Lewis with Robert Bresson") but today THE THIRD GENERATION is widely seen as among the boldest cornerstones of Fassbinder's eternally-enthralling batch of masterpieces. Music by Edgar Froese of Tangerine Dream.
"Essential viewing." - Time Out Guide
KAMIKAZE '89 (1982, 103 minutes, directed by Wolf Gremm, Germany)
Fassbinder's last film performance came in this early cyberpunk-themed film from his close friend Wolf Gremm. Starring many from Fassbinder's repertory of actors, Fassbinder doffs his iconic leopard skin suit as a detective on the trail of a terrorist who threatens to bomb the all-controlling media giant "The Combine." Fassbinder sweats, smokes and wanders through a lightly-futuristic, neon-soaked 1989, whose general weirdness made the film popular on the midnight movie circuit in the years following its release.
Music by Edgar Frose from Tangerine Dream
Admission is FREE