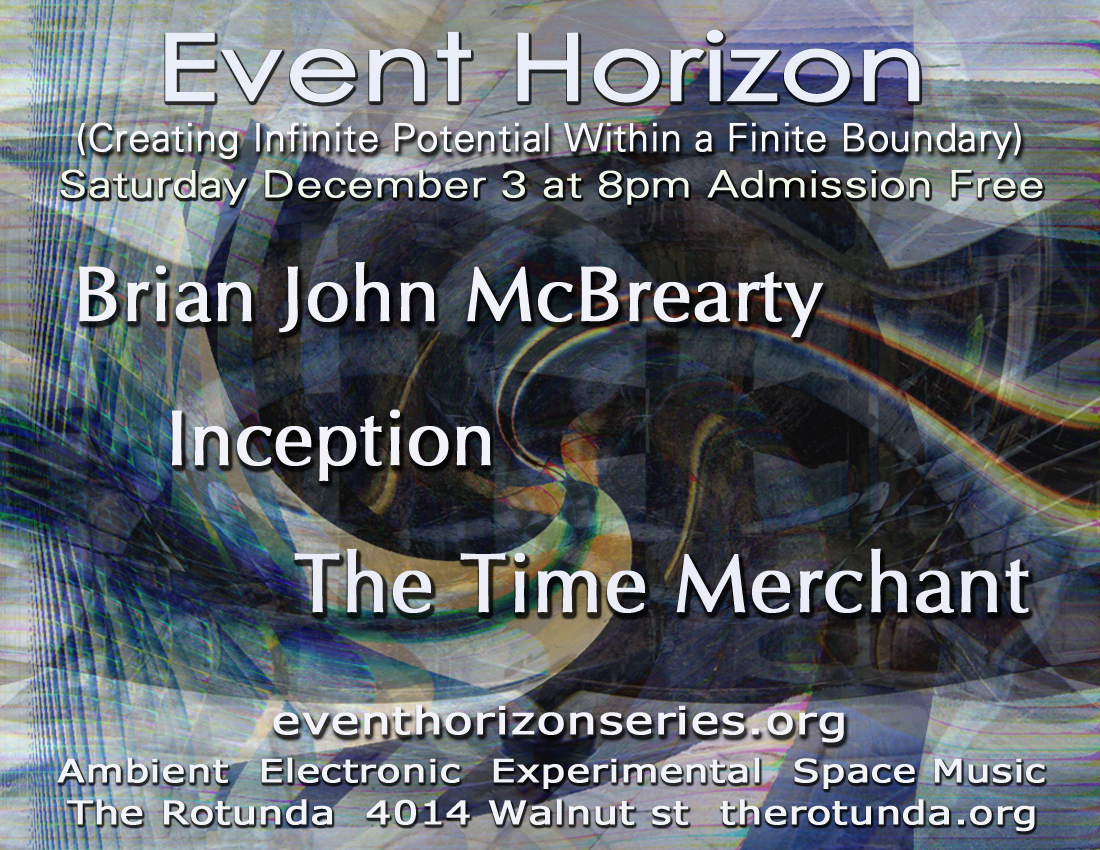 presents
December 3rd Brian John McBrearty, Inception and The Time Merchant
Brian John McBrearty is a Philadelphia-based guitarist and composer. Brian's music combines American primitive guitar style with ambient textures, minimalist composition techniques and elements of drone and psychedelia. A graduate of New York University's renowned jazz program, Brian released his debut album as a solo artist, Things I Recall, in Summer 2015. Brian recorded Things I Recall in his South Philadelphia home using two microphones, a 1965 Fender Mustang and a 1970s Japanese-made Martin knockoff, and the result is a meditative, hypnotic, melodic collection of guitar orchestrations of cinematic scope that recall the work of John Fahey, David Pajo's Papa M project, and Sonny Sharrock.
Inception - The starting vibration and continued exploration of sound,syncopation and groove. Imagined dimensions and hues of pitch and landscapes. A trio made of Matthew Lo Re -Guitar , Steve Testa - Bass , John Testa - Drums
The Time Merchant - With over 50 albums, the ever prolific Time Merchant is on a constant quest to explore sound. The first album appeared in 1994. Little else is known as The Time Merchant tends to keep out of the public eye, preferring instead to hide away in the recording studio (the wave chamber), working methodically to create the next sound world. Works have explored several genres, including: experimental, dark ambient, atmospheric. pure electronic, and various combinations.
Admission is FREE