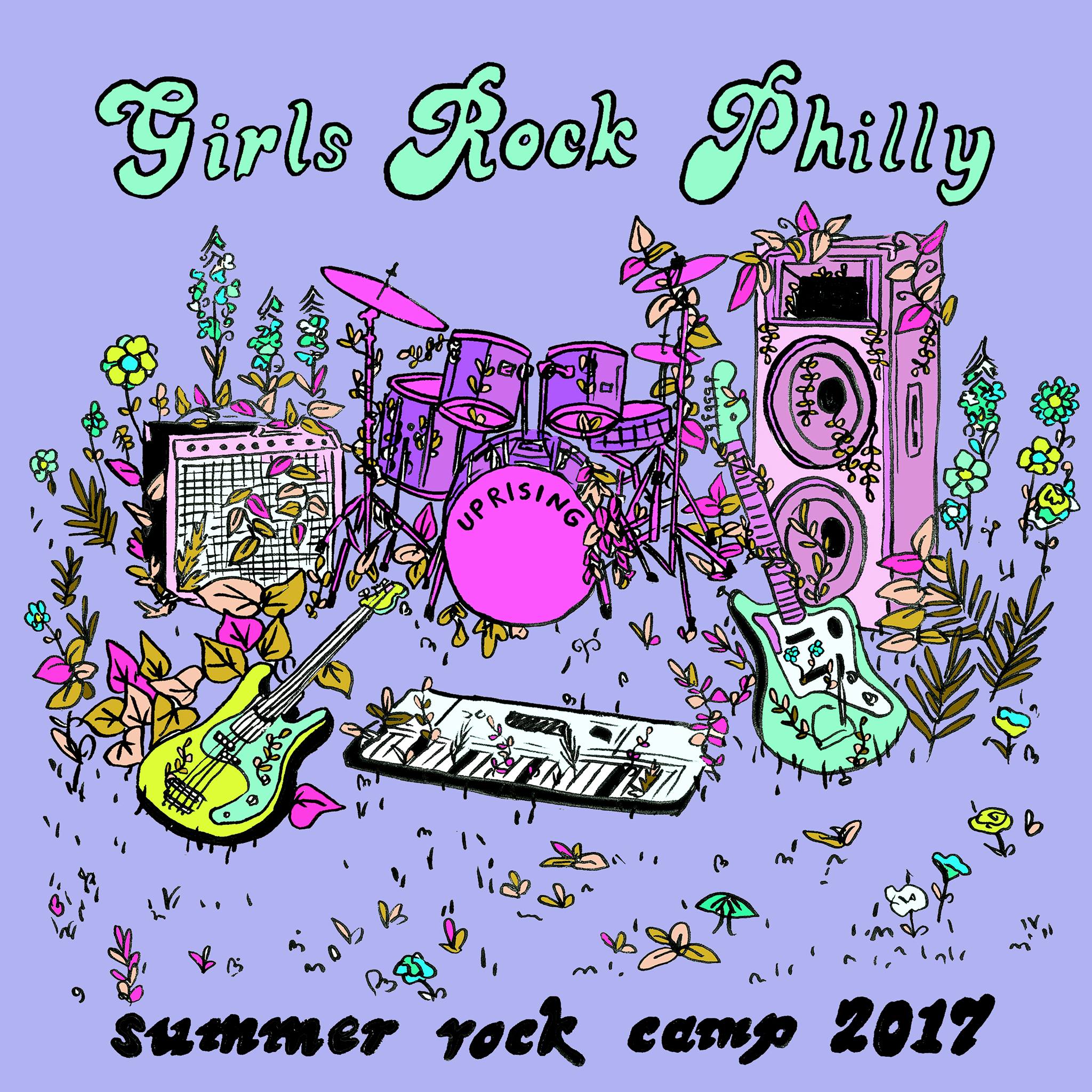 Girls Rock Philly presents Youth Rock Camp Showcase!
Come out and support over 10 new youth bands performing to you live after completing a full week of our summer rock camp! This showcase will mark our 11th summer of rock camp – wow!

The showcase will feature live performances, raffles, GRP merch, as well as live screen printing.

Doors open at 11am with performance beginning at 11:30. Sliding Scale Admission for adults $8-$15. Youth under 18 get in free! Tickets may be purchased at the door. All proceeds support GRP programming.

Special thanks to design partner Nicole Rodrigues for this year's logo! Check out her work at nikkirodrigues.com