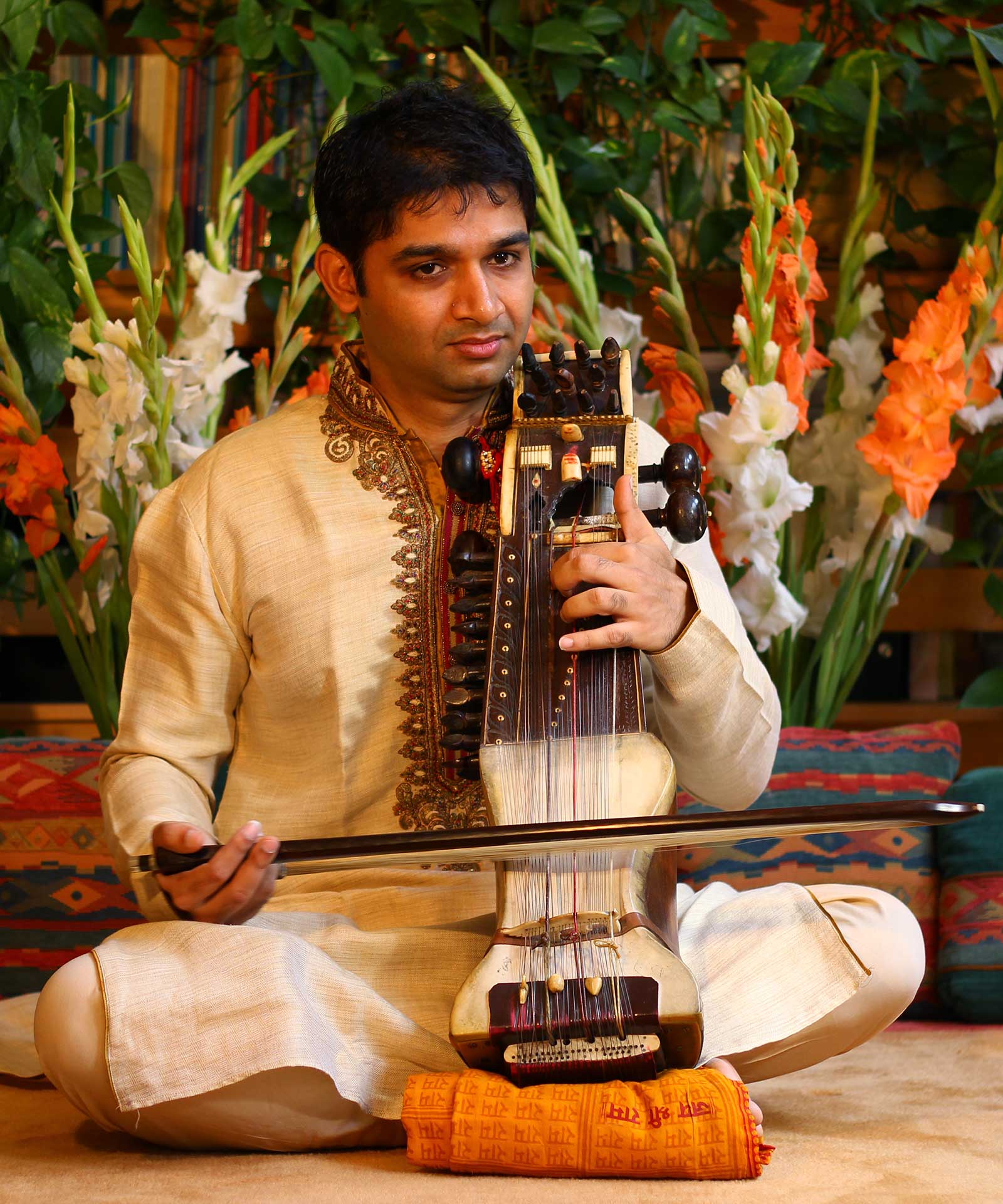 Harsh Narayan
presented by Fire Museum Presents
Co-sponsored by South Asia Center University of Pennsylvania

Free/donations appreciated

Harsh Narayan:
Harsh Narayan is a leading sarangi player of the younger generation and performer of Hindustani Classical Music living in Mumbai, India. He has performed and recorded with many Indian Classical Musicians worldwide. To say that Harsh Narayan's life has been steeped in the classical music of India since he was born is an understatement. His father is the sarod maestro Brij Narayan and his aunt is the sarangi virtuoso Aruna Narayan Kalle. And as if that is not enough of a rarified birth, his grandfather is none other than the legendary sarangi maestro Pandit Ram Narayan, credited by experts worldwide for bringing the sarangi to the forefront of Indian Classical Music as a solo instrument of the highest order. Of the Pandit, the great Yehudi Menuhin has said, "The sarangi … in the hands of Ram Narayan most revealingly expresses the very soul of Indian feelings and thought."

Born in Mumbai in 1985, Harsh Narayan has had the great fortune of studying with his grandfather since the age of six. While under the caring guidance of his illustrious teacher, Harsh's musicianship was developed and his natural talent was exposed. Right from the start, Harsh embraced this training with a passion for the sarangi, a highly technical and very challenging instrument to play. This passion has only been surpassed by his devotion to his grandfather and to the musical legacy that he wholeheartedly embraced.
This musical foundation, a well-rounded and rigorous training by a family of maestros, lead to a virtuosity that can be witnessed in his concert presentations, where the depth of his musical perception has earned him an "A" graded artist rating from All India Radio. His total command of sarangi playing technique allows him an enviable degree of creative freedom, coaxing the inherent musicality out of the instrument, with the flair of a seasoned performer.

Armed with a unique musical background and an invaluable classical training, Harsh Narayan is eminently qualified to expand upon the enormous body of work of his grandfather while establishing himself among the new generation of Indian Classical Musicians and sarangi torch bearers.

http://firemuseumpresents.com/events/harsh-narayan/

Admission is FREE. Donations are encouraged.