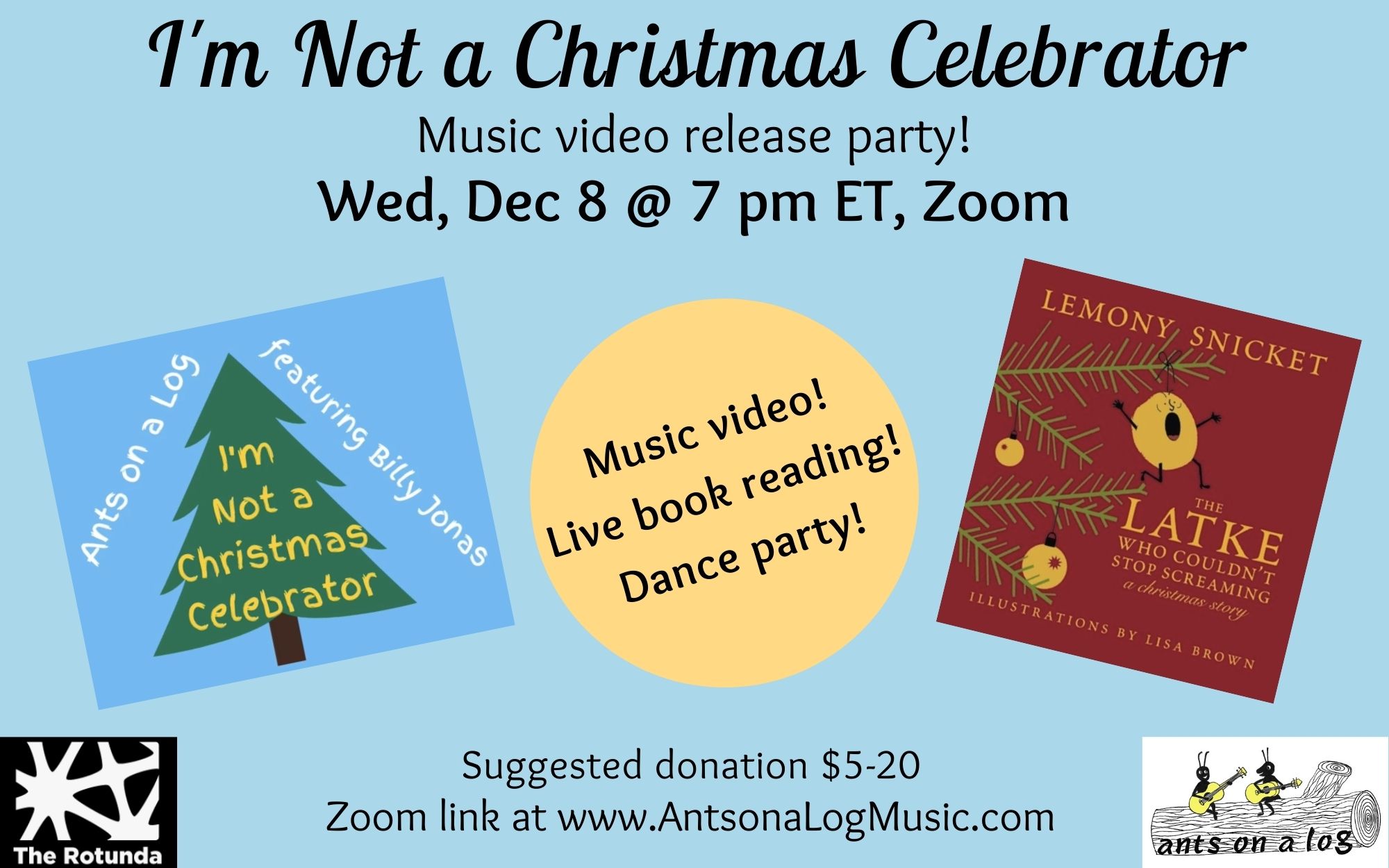 I'm Not a Christmas Celebrator Video Release Party
Celebrate the new Ants on a Log music video, plus live music*, book reading**, and dance party! Join Julie Be for this show full of values you know and love (anti-consumerism, inclusion, fun) and want to pass on to your kids!
Suggested donation: $5-20, no one turned away.
Venmo: Julie-Lipson-1
PayPal: AntsonaLogMusic@gmail.com
CashApp: $JBLAnts
Support socially conscious kids music! Just $3/mo helps make our work sustainable:
www.Patreon.com/AntsonaLog
.
*Live performance includes a new Ants song(!) about gifts you can make yourself (read: anticonsumerism for kids).

**Live reading of "The Latke Who Couldn't Stop Screaming" by Lemony Snicket, Julie Be's favorite book that's about understanding others (and a little bit about Hanukah).