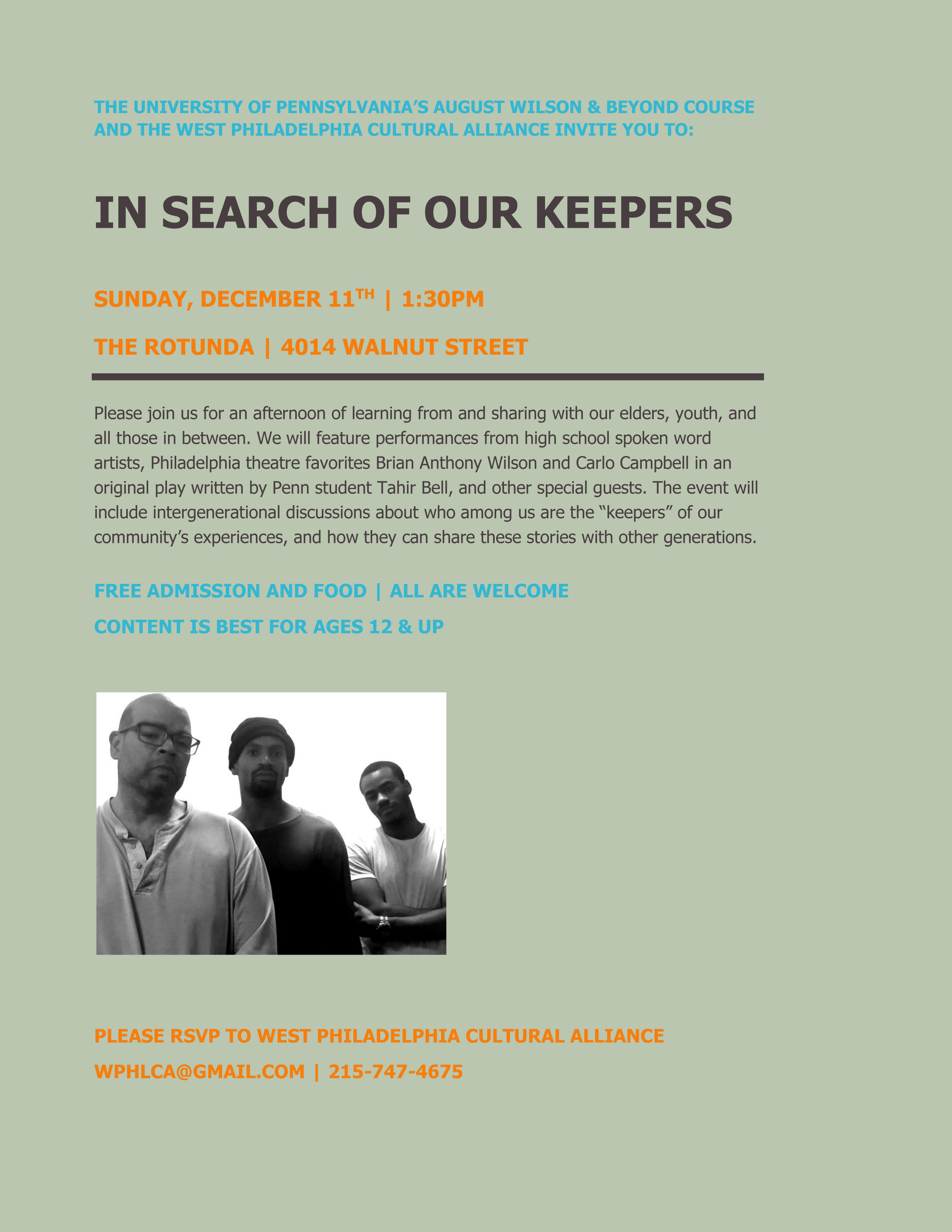 The University of Pennsylvania's August Wilson and Beyond course and The West Philadelphia Cultural Alliance Invite You to:
In Search of Our Keepers
Please join us for an afternoon of learning from the sharing with our elders, youth, and all those in between. We will feature performances from high school spoken word artist, Philadelphia theatre favorites Brian Anthony Wilson and Carlo Campbell in an original play written by Penn student Tahir Bell, and other special guests.
The event will include intergenerational discussions about who among us are the "keepers" of our community's experiences, and how they can share these stories with other generations.
Admission is FREE.
Free refreshments provided.
Content is best for ages 12 and up.