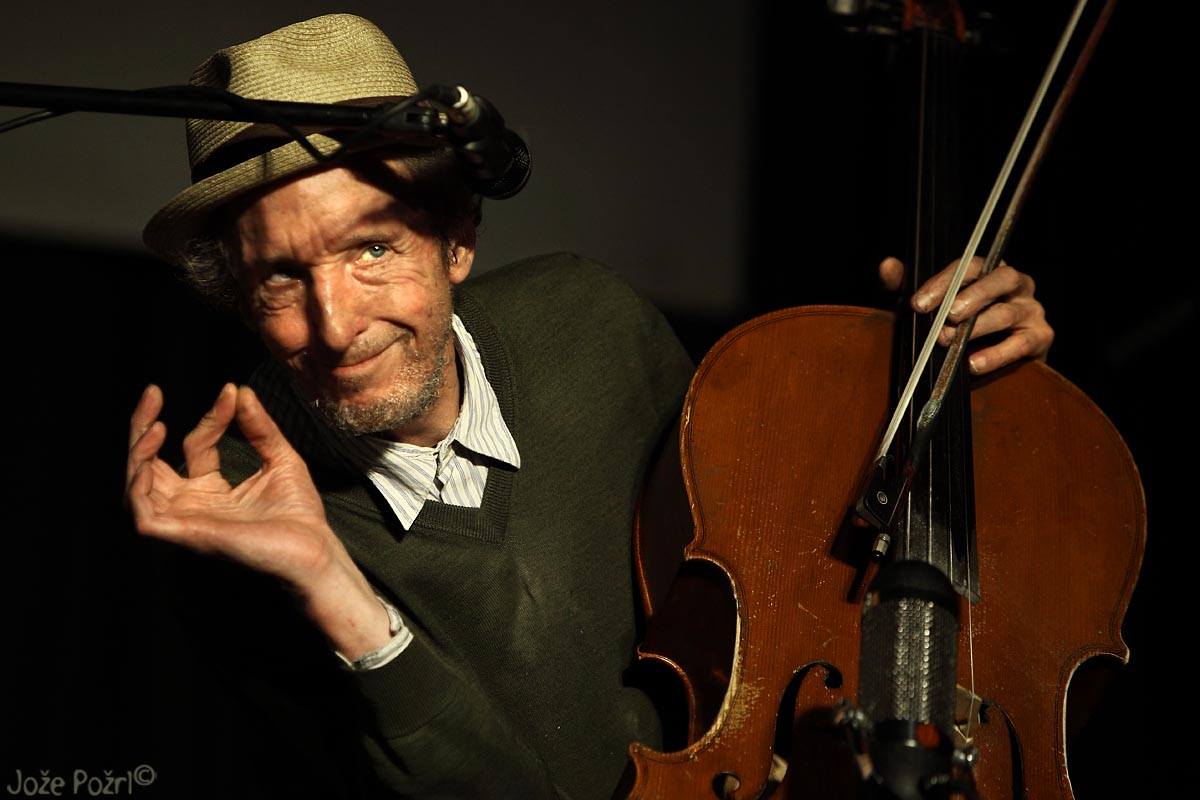 Fire Museum
presents
In The Sea with Tristan Honsinger

Dan Blacksberg/ Heru Shabaka-ra/Connor Przybyszewski


In The Sea featuring Tristin Honsinger (Montreal/Amsterdam) :
Tristan Honsinger started improvising in Montreal more than forty years ago, prior to his decisive move to Europe, where he's been at the centre of improvised music activity ever since. So this group represents an oblique sort of homecoming, as well as an introduction to some of this city's finest players today, some born after his departure in the seventies. Their rapport is obvious, the results a satisfying mixture of musical empathy and creative conflict. Tristan plays with characteristic daring from his reserves of readymade tune fragments and shards of poetry and into the protean unknown that is the foundation for the best group improvising. Josh Zubot, and Nicolas Caloia don't merely follow him there, but provoke him -" and each other - in ways that are, by turns, subtle, assertive, and irreverent. A superb encounter.
Born in New England, the cellist Tristan Honsinger studied at the Peabody Conservatory in Baltimore. By the '70s, the Trans-American had moved to Amsterdam and formed the Instant Composers Pool with drummer Han Bennink and radical pianist Misha Mengelberg. With this avant-jazz group, his music transcended the classical conservatory background he had and he began to incorporate wild, free improvisation, jazz, and European folk music into his cannon, not to mention a kinship with Bertolt Brecht theatre, which would put an edge on performances and recordings that take on experimental strategies, some of which include what could be considered violent attacks on the instrument. Here he would find a kinship with Cecil Taylor, who also liked to make small explosions inside his piano. Honsinger worked with the great pianist in Europe, with Steve Lacy, Lol Coxhill, and Louis Moholo among them in the European free jazz community -- which, in the '70s, was thriving as far away as Florence, Italy. Honsinger found a home there in 1978 for a number of years. Working with the more extreme experimental Gruppo Du Improvisazione Nuovo Consonanza (Improvisational Group for New Consonance) members Giancarlo Schiaffini and Gianluigi Trovesi. Having worked with many groups and ad hoc improvisation setting through the years, interests in theatre, dance, and opera influenced his performances considerably. - Sylvie Harrison/All Music Guide
Dan Blacksberg/Heru Shabaka-ra/Connor Przybyszewski (Philadelphia) :
Debut of a new trio that formed in the aftermath of this summer's improvisational music festival The Spectrum this double trombone and trumpet trio is sure to delight and astound given the vast and varied backgrounds of the performers (who have performed in Sun Ra Arkestra, Deveykus, Space Whale Orchestra and so much more!)
links at http://www.museumfire/
Admission is FREE; donations encouraged.