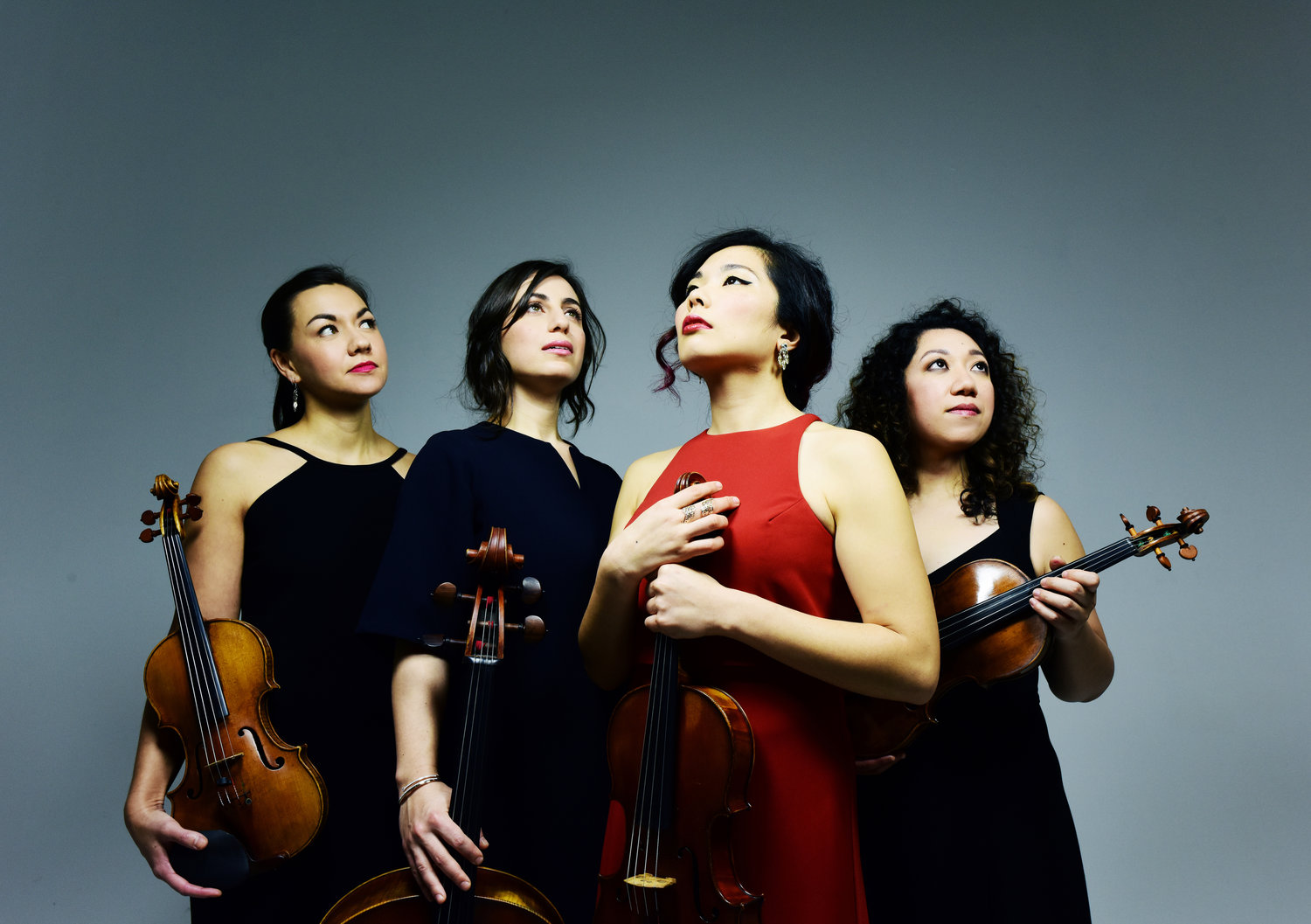 Intricate Machines with Aizuri String Quartet

The award-winning Aizuri Quartet (www.aizuriquartet.com) will perform at The Rotunda as part of their Intricate Machines tour. Praised by the New York Times for their "imaginative programming," and the Washington Post for their "captivating performances," the quartet comes to Philadelphia with a program of string quartets composed in the last five years by some of America's most exciting young composers, including Nina Young, Sky Macklay, Daniel Temkin, Phil Taylor and Katherine Balch. The Aizuris show how exciting and vital the modern string quartet can be, and for those who love classical music and all of the contemporary arts, this is not a program to miss! For more details, see: www.imaizuri.com

Admission is $15 at the door.
photo caption: Aizuri Quartet, winners of the M-Prize for Chamber Music and laureates of the Osaka and Wigmore Hall Competitions.