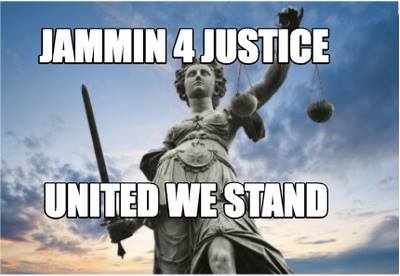 Since the shocking results of the election, many of us have been angry... shaken to the core with feelings of fear and disbelief. We watch in horror as the fox has been given the keys to the hen house!!
BUT we are not helpless or hopeless!! These are the times when we who believe in diversity and an America for all the people come together and STAND!! We call evil out and we fight back!! We use all resources available to us and say a resounding NO!!
Join us as we SAY YES TO LOVE!! NO TO HATE!! Multi-genre Artist are coming together to protest the racism, hatred, xenophobia, sexism, bigotry and potential loss of civil rights, and other social programs proposed by the incoming president elect and his administration.
We may be in for some very tough times and the fight of our and our children's lives. We who believe in Freedom, Equality and Justice for ALL must stand together! LOOK UP!! STAND UP!! SPEAK UP!! All artist have volunteered their talent and time!!
Please come out and be heard!! Bring a friend. Admission is 10$ or whatever you can afford to pay! All monies will be used to cover expenses. Instrument rental, security and other incidentals. Any extra Will be donated to social organizations such as Planned Parenthood, ACLU etc
Jazz, Latin, Klezmer, Reggae Spoken word and more
Scheduled to perform:
MFSB
Sharon Katz and The Peace Train
Sherry Wilson Butler
Gina Roche
Dave Posmontier
Julie Charnet
Nina Lyrispect Ball
Aaron Graves
Karen Smith
Lisa Chavous
Denise Montana
Erma Holmes
Karen Rodriquez
Steve Green
Mee Lin
Michael O'Rourke
Timi Tanzania
Amun Xkorpious Re
Aziza Kinte
Gene Mills
Bernard Collins
Wendy Ellen Burton
Bariq Cobb
and more