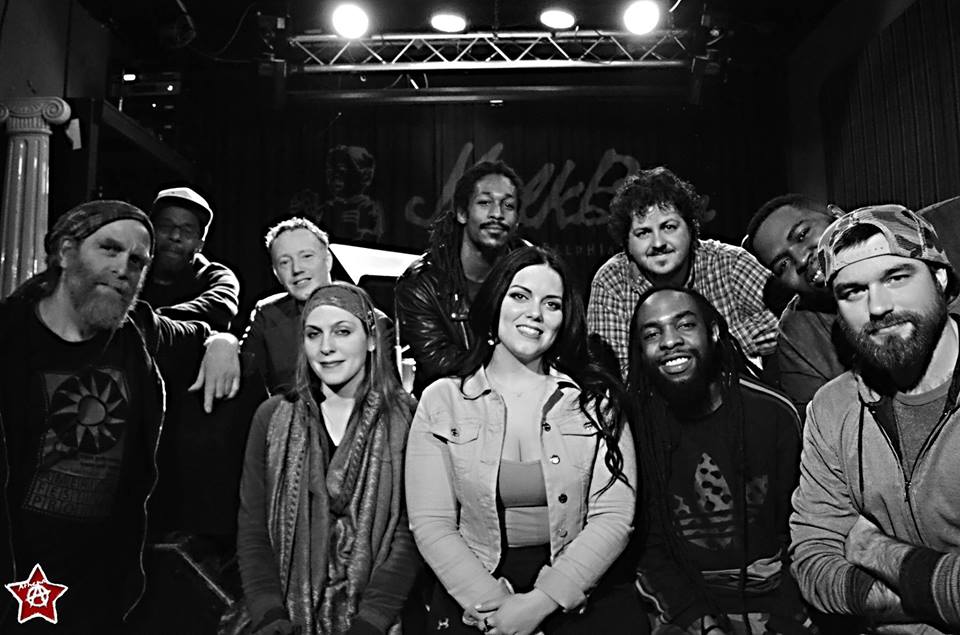 Sunday June 1st, join us for an evening of Artists exhibitions and musical performances from Jim Stephens Full Tilt Boogie Band and rockers Stereotytans.
Visual Artists confirmed are Cohen Asher/Alien Architect, Leah St. Clair, Robert Dicks, and others to be named.
Jim Stephens' Full Tilt Boogie Band blends a soulful and upbeat hybrid of jazz, funk, rhythm and blues, and gospel.The band features Lucky Thompson on drums (Nina Simone, Big Mama Thornton, Billy Paul, Harold Melvin and the Blue Notes) on drums, Elliott Levin (Sun Ra, Odean Pope, Harold Melvin and the Blue Notes, Digable Planets) on tenor sax, Rah Sungee (Lauren Hill, Kindred The Family Soul, Blue Method) on bass, Scott Coulter (Get Happy) playing keys, Monique Canniere (Divine Hand Ensemble, Kanye West) on violin and vocals, Greg Moore on guitar (TMMUZIX, Dice Raw, Vivian Green), and the co-lead vocals of Kinyon Lanier (Tony Moore and Jehova's Chosen), and Sarah Kane, an incredible soulful talent out of Philadelphia.
Admission is $10.