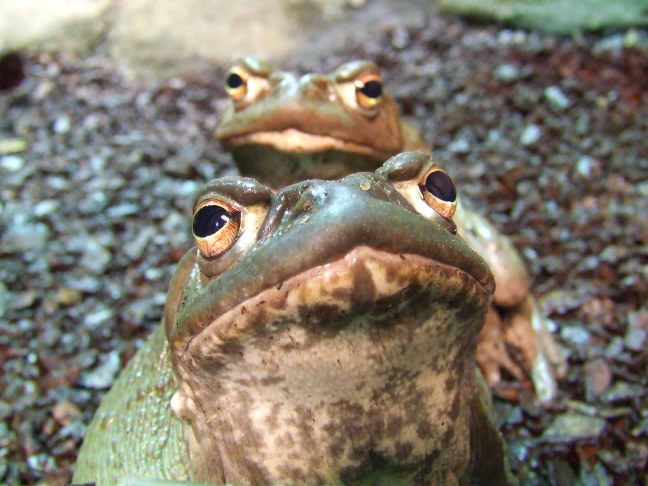 Clavius Productions presents a vital local showcase and a sort-of-record-release party for the new phenomenal 500mg LP:
Julius Masri & Scott Verrastro Duo (percussion overload from the drummers of Night Raids and Kohoutek)
500mg (Michael Gibbons of Bardo Pond, solo guitar emanations)
Jeff Zeigler (solo synth/guitar)
Julius Masri & Scott Verrastro Duo
Julius Masri, born in Lebanon, started playing music state side in the early 90s. He attended Bard College where he studied composition with Joan Tower, percussion with Thurman Barker (AACM), and experimental sonic improvisation with Richard Teitelbaum (MEV). Aside from focusing on trap set and circuit bent electronics, Julius stays up late at night worrying about the gray space between the immediate transcending experience of sonic phenomenon, the immediate aural complacency when confronting idiomatic music, and the attempt to reconcile both worlds in the most uncomfortable fashion possible. Julius has worked with diverse groups and musicians such as Electric Simcha, Superlith, Kier Neugringer, and the Mahogany Stompers. He also has worked with dancers Greg Holt, Christina Gesualdi, and Curt Haworth. Percussionist Scott Verrastro utilizes a plethora of sticks, brushes, bells, shakers, cymbals and gongs, bowed metal, contact mics, and household items -- in addition to a traditional drum kit -- to coax a wide palette of sounds. Verrastro received a degree in music literature from Northeastern University in Boston and continues to examine many forms of music, including all styles of improvisation and traditional folk. His main percussion influences are Milford Graves, Rashied and Muhammed Ali, Sunny Murray, Han Bennink, Jaki Liebezeit, Tony Oxley, and Bill Bruford and Jamie Muir circa King Crimson's Larks' Tongues in Aspic. His improv psych band Kohoutek explores all of this territory, veering from drony Krautrock-inspired psych to abstract noise freak-outs and everything in between. Other projects include Curanderos (with members of Bardo Pond), Kuschty Rye Ergot (with John Stanton), Thee Ultimate Vag (with Chris Grier), and a percussion duo with Nathan Bowles (Steve Gunn/Pelt/Black Twigs). Past and present collaborations include Damo Suzuki, Marshall Allen, Peter Brotzmann, Jandek, Gibby Haynes, Elliott Levin, Paul Flaherty, Khan Jamal, George Kinney (of Golden Dawn), Richard Pinhas (of Heldon), Mike Tamburo, Rat Bastard, Kenny Millions, Little Howlin' Wolf, John Dikeman, Anthony Pirog and many more.
500mg
500mg is Michael Gibbons of monolithic sounds-great-on-any-substance Bardo Pond. With a name inspired by modern-day shaman Terrence McKenna, 500mg represents the essential "heroic dose" of the lysergic. Let's just say that at this prescription level, only prolific perception-changing experiences can occur. For Gibbons, his 500mg moniker is a metaphor for the power that music can conjure for a similar (if not higher) elevation of experience. The music of 500mg primarily features guitar, all facets. Electric vibrations, acoustic treatments, straight and experimental approaches, and of course feedback are all just par for the course. Other instrumentation and items thrown onto the 500mg canvas include synthesizer, percussion, and modern sampling. Occasional voices can also be heard if you knock closely. With diverse influences ranging from Popol Vuh, Alvarius B and Sir Richard Bishop to Earth, Jack Rose, and Skullflower, 500mg is definitely a well-blended trove of peyote treasure. By Gibbons also heavily channeling his own inner Fripp 'N Eno, 500mg in its purest form is essentially stripped-down American kosmische folk raga, if you can even call it that. It's fuzzed buzzed blissed goodness for all ears. With full-lengths previously released on Galactic Dossier/Eclipse Records and Three Lobed as well as a few EPs too, "To The Firmament" on Drawing Room represents 500mg's newest album, and it showcases Gibbons at his optimal apex.
Unlike his previous and primarily acoustic guitar affairs, Gibbons' latest album showcases a higher level of experimentation and varied sounds and techniques. Samples of viola, cello, trumpets, and other various sound forms are incorporated in the well-established 500mg guitar-based framework. Voices (and not just the ones in your psyche) can also be heard, even prominently on two tracks, one being Gibbons' take on the Stones' "Sister Morphine." Programmed and sequenced as two suites, "To The Firmament" takes the listener on a cinematically dreamlike stated journey. Through the album's use of spoken-word, sub-conscious visions may appear real upon multiple listens. All of this, of course, is quite heavy.


Jeff Zeigler
Jeff Zeigler is a Philadelphia-based musician, engineer and producer, who, in addition to playing in the band Arc in Round, and in a synthesizer and harp duo with harpist Mary Lattimore, plays solo on a mixture of electronics and textural guitar. Equal parts hypnotic and abrasive, he has previously shared the stage with Hans-Joakim Roedelius, Phil Niblock, White Magic and more.
Admission is FREE; donations encouraged.