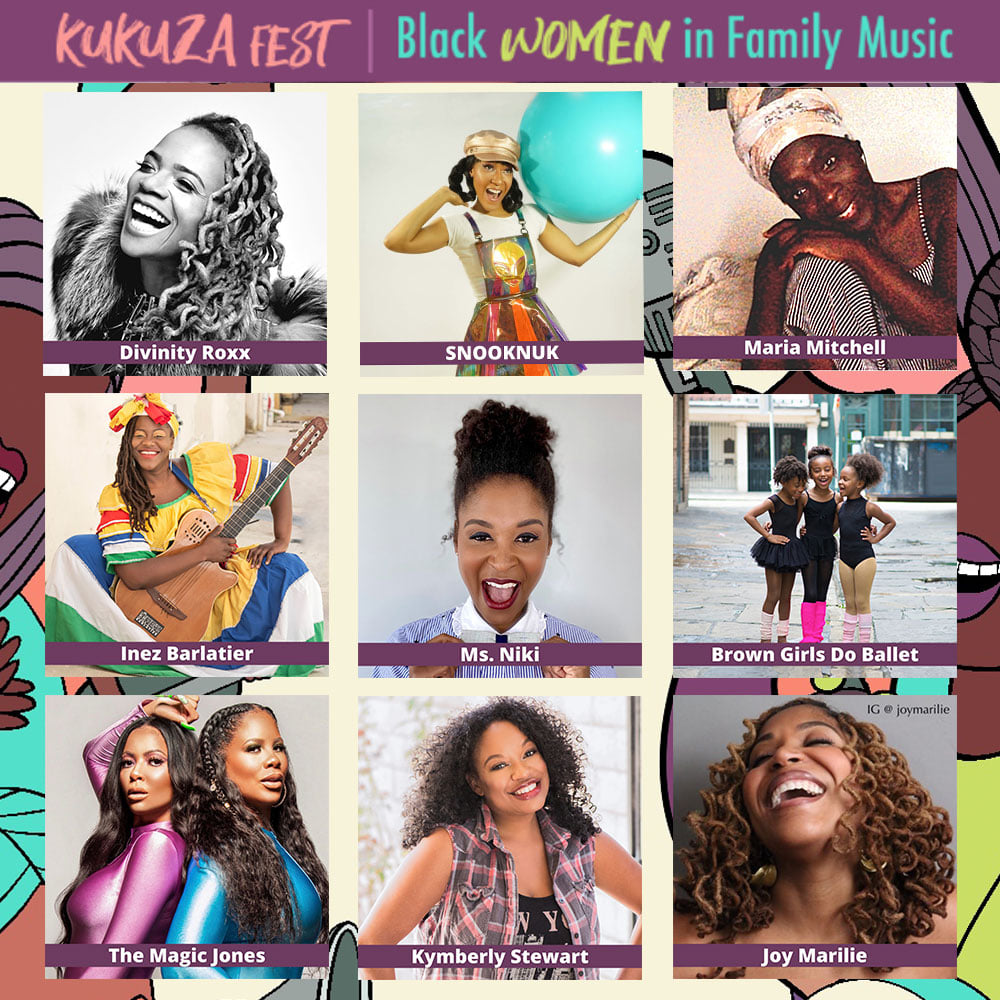 KUKUZA FEST! Mark your calendars for an incredible lineup of Black Women in Family Music.
Racial inequity cuts across all segments of our society, including kids' music. #KukuzaFest is a virtual music fest that will amplify Black women in Family Music.
The host for this wonderful event is Joy Marilie and Artists include:
Divinity Roxx
Kymberly Stewart
Inez Barlatier
Snooknuk
The Magic Jones
Maria Mitchell
Katie Aboudou
Brown Girls Do Ballet
Ms. Niki
Sat, April 10, 3-5 pm ET / noon-2 pm PT - Broadcast from the WEE Nation Radio Facebook page.
More info: Kukuza Fest is the first ever Black Family Music festival series in the country. The word "Kukuza" means "amplify" in Swahili, and Kukuza Fest is our effort to provide children and families access to performers and music that welcome, reflect and celebrate them.
Powered in association with WEE Nation Radio, and streaming for FREE directly on WEE Nation Radio's Facebook and YouTube pages, Kukuza Fest is produced by Family Music Forward.