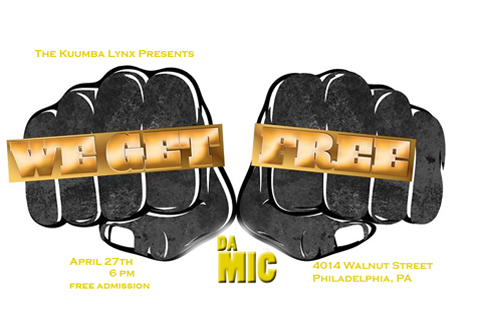 Kuumba Lynx (KL) is a youth development urban arts organization founded in 1996. Their unique Hip Hop Theatre Ensemble's presentations of original "edutaining" work aim to cultivate spaces for audacious hope and cultural resistance to thrive. These emerging and established artists combine their love of Hip-Hop and dedication to social justice with urban narratives that explore culture, spirituality, social responsibility, and cross cultural understandings. They seek to bring a variety of performers together to discover the complexity of their differences, and to inspire a remained community of peace love and respect for everybody. Their productions explore global politics, cultural influences, spirituality, history, and contemporary issues making every individual and community story important and valuable. These stories presented, be they painful, bittersweet, or comedic, are performed within the context of a unified group of artists and their communities working toward a more just world.
Kuumba Lynx Performance Ensemble présents:
WE GET FREE …DA MIC - an interdisciplinary creative exploration of Chicago's approach to a liberating urban education. Original vignettes fuse song, spoken word, dance, music and video. For two years in a row, members of the Kuumba Lynx Performance Ensemble have been named Chicago's Louder than A Bomb Teen poetry festival first place champions. They also took first place in Chicago's Music and Movement festival and were awarded the Hip Hop organization of the year award in 2013 and most recently received a Zulu Nation Peace in the Hood award.
Admission is FREE