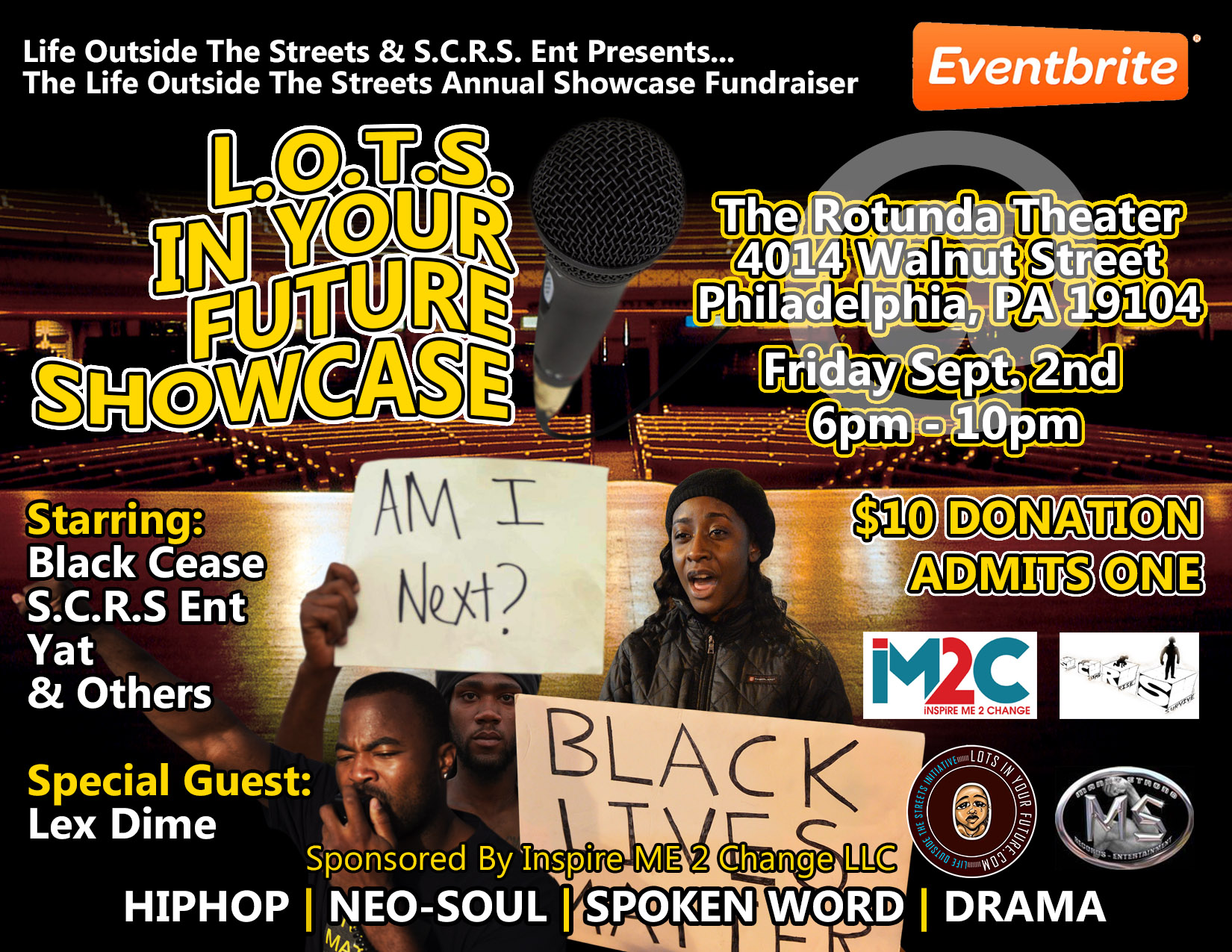 The L.O.T.S. In Your Future Showcase is an annual fundraiser for Life Outside The Streets Inc, a 501c3 non-profit organization. We bring together a collection of artists from the Tri-State area to share HipHop, Neo-Soul, and Drama material that speaks to the issues we face as African Americans in the United States. Please come out and and enjoy some of the hidden jewels within the Tri-State area.
The proceeds will help us provide a platform for students to be discovered and share their talents in a similar showcase setting. This platform will also serve as a tool to encourage acceptable academic and behavioral achievement in the classroom; as well as allow students to develop transferrable marketable skills pertinent to establishing a career in music outside of artistry.
Meet and Greet Artist at 6pm!
We are asking for a $10 donation, however we are accepting all donations as admitions to this Showcase!