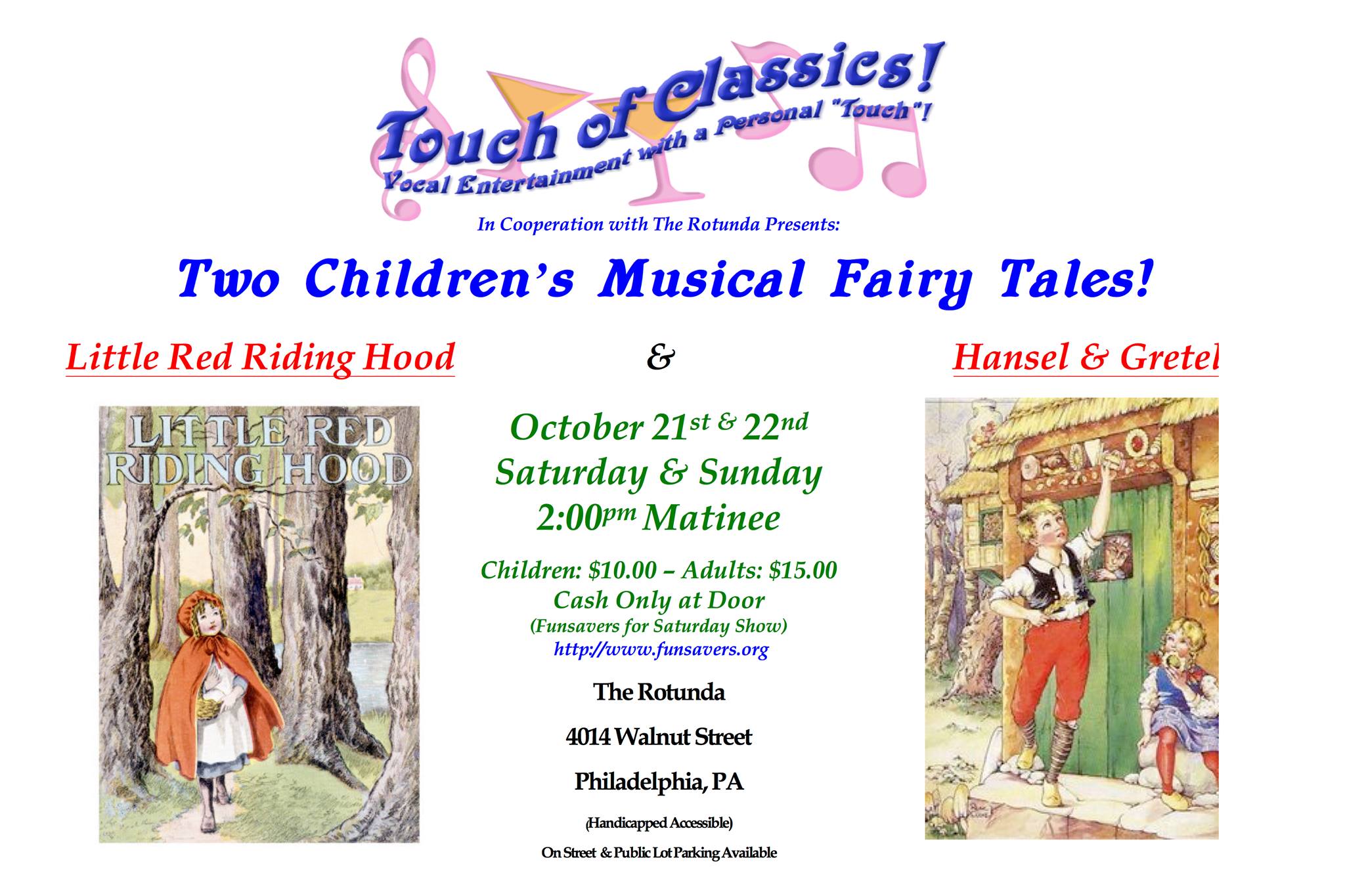 Touch of Classics! Presents Two Musical Fairytales
Touch of Classics! presents two childrens musical productions that will thrill and chill young and old alike: Little Red Riding Hood and Hansel & Gretel. These fully staged and costumed shows at The Rotunda in West Philadelphia on the campus of University of Pennsylvania will be held Saturday and Sunday, October 21ST & 22ND at 2:00PM with a Funsaver performance available for Saturday's show (more Funsavers info tba.
Tickets are available at the door - Children - $10.00; Adults - $15.00
CASH ONLY!