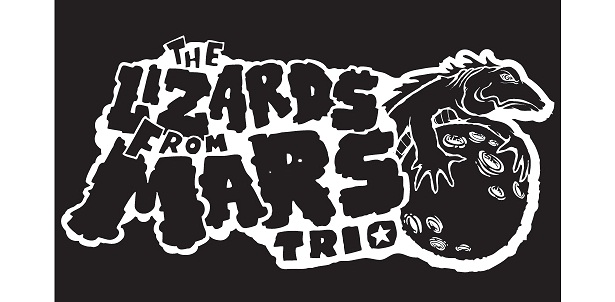 Lizards from Mars trio featuring G Calvin Weston on Drums.

Tom Copson Jr, Guitar/effects
Jake Leshinsky, Bass
G Calvin Weston, Drums
About The Lizards from Mars Trio

Formed in the summer of '09, The Lizards from Mars Trio is a collective side project formed to explore and experiment with various musical styles from our own influences and musical experiences. Tom Copson Jr., the brain child of the group, was in the Philadelphia band called The Hustle and The Burndown All-Stars for five years before meeting Bass player Jake Leschinsky and drummer Rich Agren, who are both founding members of Swift Technique.
Admission is FREE but donations are greatly appreciated for the musicians
Addtional Images