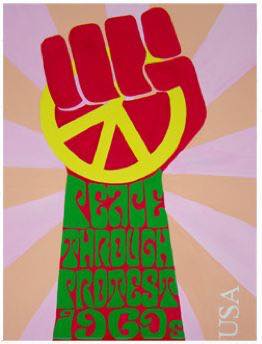 The Sylvia Platypus Golden Protest Show: A Benefit
Beneficiary: Nationalities Service Center (https://nscphila.org/)*
"Make Music, Not War"
Featuring:
Jessica Graae
Andrew Mars/ Settled Arrows
The Quirktones
Performing original songs of resistance
and
SYLVIA PLATYPUS
Covering timeless treasures by Woody Guthrie, Pete Seeger, Bob Dylan and More
Doors open 7:30pm. Show 8pm
Suggested donation $5-$15 (no one will be turned away)
Settled Arrows is the music project of Andrew Mars. The group features an evolving cast of players from the rock, classical and avant-garde worlds. The debut album: "Public Privacy" was called a "beautiful time capsule of modern life and love" by WXPN. Settled Arrows' sophomore album: "INNOCENCE (Or, The Fall of The Fool)" will be released in November. The album (a scifi/horror/fantasy operetta) raises questions about power, idealism and the nature of collective responsibility.
Sylvia Platypus: If Edith Piaf partied with the Yardbirds on a windswept moor, the result might sound something like Sylvia Platypus. Sylvia Platypus is Philadelphia's (and possibly the world's) only psycho-celtic glam-blues band. Take the distinctive vocals and unusual poetic sensibility of Janet Bressler, add the soul-searing lead guitar work of Bill Barone (formerly of the 1970's era German progressive rock band Wallenstein), the magic of Phillip McMillan's violin, the solid rhythmic foundation of Ruchama Bilenky (bass) and Quirky Tom Theurer (drums) and throw in some wailing highland and uilleann piping from Charlie Rutan ("the Eddie Van Halen of bagpipes"*) and you have an original sonic signature that rattles the cage of "genre".
Jessica Graae blends her folk-rock style and classical training to create haunting, soulful songs. Her "evocative, lush, and exquisite" vocals are accompanied by "elegant and impressive guitar playing". She received WSTW's 10th Annual Hometown Heroes Homey Award for "Best Female Solo Artist". Jessica celebrated the release of her second album "Sea Dream" with a show at World Café Live in Philadelphia. She has performed live on Gene Shay's Folk Show (WXPN), Graffiti Radio, WCHE's SoundStage and WSTW's Hometown Heroes. She has played the Dewey Beach, Bordentown, Launch, Elm City and Ladybug Festivals and has opened for Ed Kowalczyk and Melissa Ferrick. Nominated for ten WSTW Hometown Hero Homey Awards, Jessica is a 2013 Philadelphia Folk Factory contest winner and a finalist in the 2012 and 2014 Delmarva Folk Hero contests. Most recently, she was featured at the 2017 Philadelphia Folk Festival.
*Nationalities Service Center prepares and empowers immigrants and refugees in the Philadelphia region to transcend challenging circumstances by providing comprehensive client-centered services to build a solid foundation for a self-sustaining and dignified future.