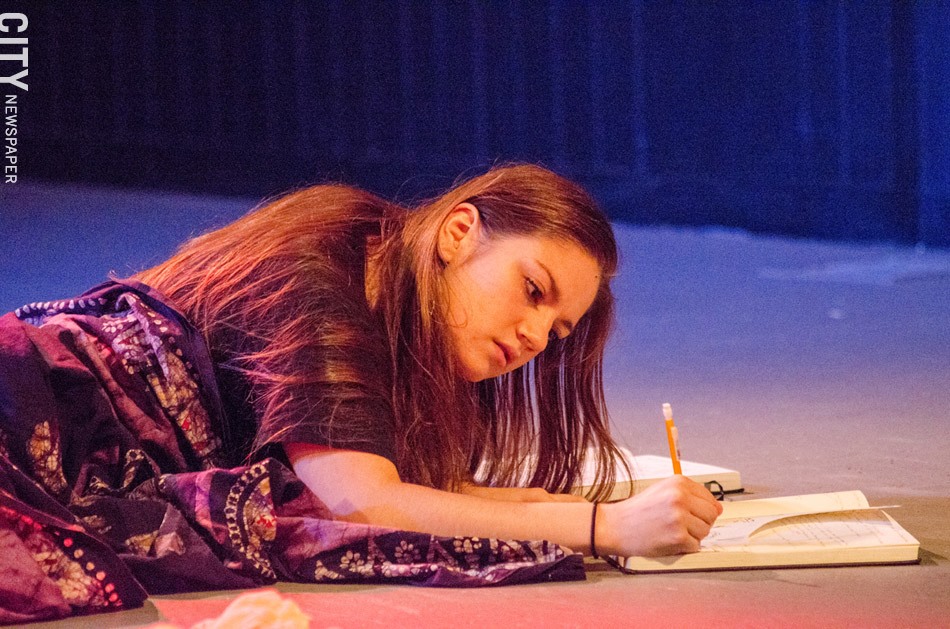 Produced by actor Alan Rickman and the editor-in-chief of The Guardian, Katherine Viner, MY NAME IS RACHEL CORRIE chronicles the life of an American peace activist who traveled to Gaza in 2003 with the International Solidarity Movement to defend Palestinian homes from being demolished, to preserve compromised Palestinian water resources, and to establish a sister-city relationship between Rafah and Corrie's hometown of Olympia, Washington. She was crushed to death on March 16th, 2003 by an Israeli bulldozer while protecting her host family's home from being demolished.

Josh Perlstein directs and Ashley Malloy performs this award-winning and critically acclaimed show. Ashley became interested in Palestinian rights through Perlstein's work with The Freedom Theatre, a professional theatre company in the Jenin Refugee Camp, founded by the late Juliano Mer Khamis.

The show was first performed at Central Connecticut State University in September 2015 and was subsequently presented at the annual National End the Occupation conference in Washington, DC. Rachel's parents, Craig and Cindy Corrie, were in attendance at both events and were effusive in their praise of Ashley's work on the piece. The Rachel Corrie Foundation for Peace and Justice invited Ashley to perform this piece on March 16, 2014, the 11th anniversary of Rachel's death, in her hometown of Olympia, Washington. She has performed in more than 35 cities nationwide, often sponsored by chapters of Jewish Voice for Peace and Students for Justice in Palestine. Ashley has performed in local theater spaces and universities, including Johns Hopkins, Vassar, Brown, Cornell, University of Chicago, Emory University, and at Rachel's school, Evergreen State College.
There will be a talkback after the performance.
Admission is FREE