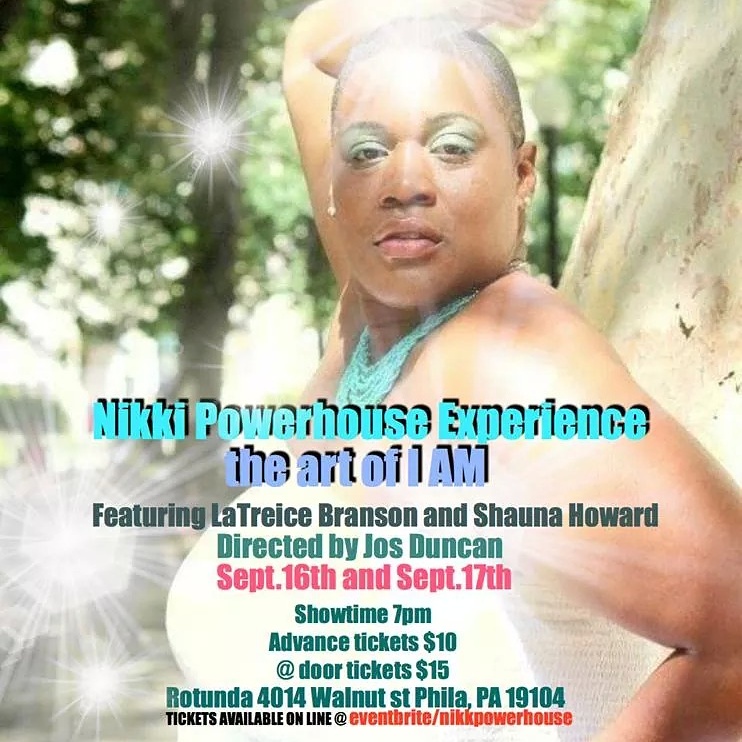 Come experience an evening of lyrical expression from Nikki Powerhouse in an original piece, featuring LaTreice Branson and Shauna Howard. Under the direction of Jos Duncan, this work will examine the journey one takes to reveal their authentic self through spoken word and song. This profound work speaks to the essence of self discovery and the journey we all must take to find our true self.
September 16 and 17 at 7pm.
Tickets are $10 in advance, $15 at the door. Buy advance tickets HERE.