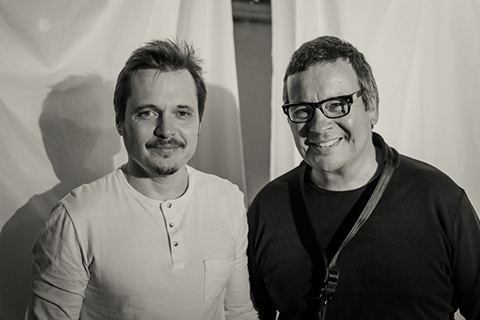 THE CURATORS OF THIS EVENT REQUIRE THAT EVERYONE IN ATTENDANCE SHOW PROOF OF VACCINATION AT THE DOOR. MASKING AND CONTACT TRACING ENFORCED. SEATING IS LIMITED FOR PURPOSES OF SOCIAL DISTANCING, ADVANCED REGISTRATION IS STRONGLY RECOMMENDED. Please register HERE


Phillip Greenlief/Trevor Dunn/Michael Vatcher Trio
Phillip Greenlief:
Since his emergence on the west coast in the late 1970s, saxophonist/composer Phillip Greenlief has achieved international acclaim for his recordings and performances with musicians and composers in the post-jazz continuum as well as new music innovators and virtuosic improvisers. He has performed with Wadada Leo Smith, Meredith Monk, Rashaun Mitchell and They Might Be Giants. Albums include LANTSKAP LOGIC with Fred Frith and Evelyn Davis, THAT OVERT DESIRE OF OBJECT with Joelle Leandre, ALL AT ONCE with FPR (Frank Gratkowski and Jon Raskin), and OH THAT MONSTER with LA punk pioneers Thelonious Monster. Recent residencies have included the Banff Center for Art and Creativity, Neue Muzik Koln, and Headlands Center for the Arts. His critical writing has been published in Artforum, Open Space (SFMOMA), and Signal to Noise.
"The Bay Area's do-it-yourself ethos has produced a bevy of dazzlingly creative musicians, but few have put the philosophy to work as effectively as Phillip Greenlief." – Andrew Gilbert, San Francisco Chronicle
Trevor Dunn:
Trevor Dunn was born in 1968 behind the Redwood Curtain in The Emerald Triangle traversing a fine line between hippies and rednecks. His first instrument was the clarinet and he began to focus on the electric bass at age 13. Four years later he co-founded the avant-rock band Mr. Bungle. In 1990 he received a BA in music from Humboldt State where he performed Koussevitsky's Concerto for Double Bass with the HSO. In 2001 he was commissioned by the Elaine Kaufman Cultural Center to write a solo bass piece for Jon Deak. Mr. Deak performed "Depaysemant" for prepared contrabass later that year at Merkin Hall, Lincoln Center. Dunn has lived in Brooklyn, NY since 2000 and can be heard on over 150 recordings including a disc of original film music entitled Four Films (Tzadik) and his original rock band MadLove (Ipecac). He recently finished his String Quartet Nr 1 and Six Nocturnes for Piano which will be released on Tzadik next year. Currently a "singer/songwriter" recording is underway as well as new music for his trio-convulsant (with strings), a duo project with Sannety called SpermChurch and more film music. All of this will happen between tours with Dan Weiss' Starebaby, Endangered Blood & John Zorn's bagatelles marathons.
Michael Vatcher:
California native Michael Vatcher, now residing in Amsterdam, quickly progressed from hitting household furniture to taking vibraphone and snare drum lessons. In California, he played with reedist Michael Moore, John Handy, and Terry Gibbs.
After spending two years in New York City, Vatcher moved to Holland in 1979. , there he worked with such groups as the Tristan Honsinger Sextet, the Martin Altena Ensemble, John Zorn, The Ex, Roof (with Phil Minton, Tom Cora, and Luc Ex), and Van Dyke Parks, Available Jelly, "1,000" , the Corkestra, Magpie music and dance improvisation group. Bik Bent Braam, trio Braam/ deJoode/ Vatcher, and various projects with Michael Moore. Vatcher worked as a dance accompanist with the School for New Dance Development in Amsterdam, and frequently works with improvising dancers.
this event is wheelchair accessible, please contact us for more information
links: https://firemuseumpresents.com/.../phillip-greenlief.../


THE CURATORS OF THIS EVENT REQUIRE THAT EVERYONE IN ATTENDANCE SHOW PROOF OF VACCINATION AT THE DOOR. MASKING AND CONTACT TRACING ENFORCED. SEATING IS LIMITED FOR PURPOSES OF SOCIAL DISTANCING, ADVANCED REGISTRATION IS STRONGLY RECOMMENDED. Please register HERE.