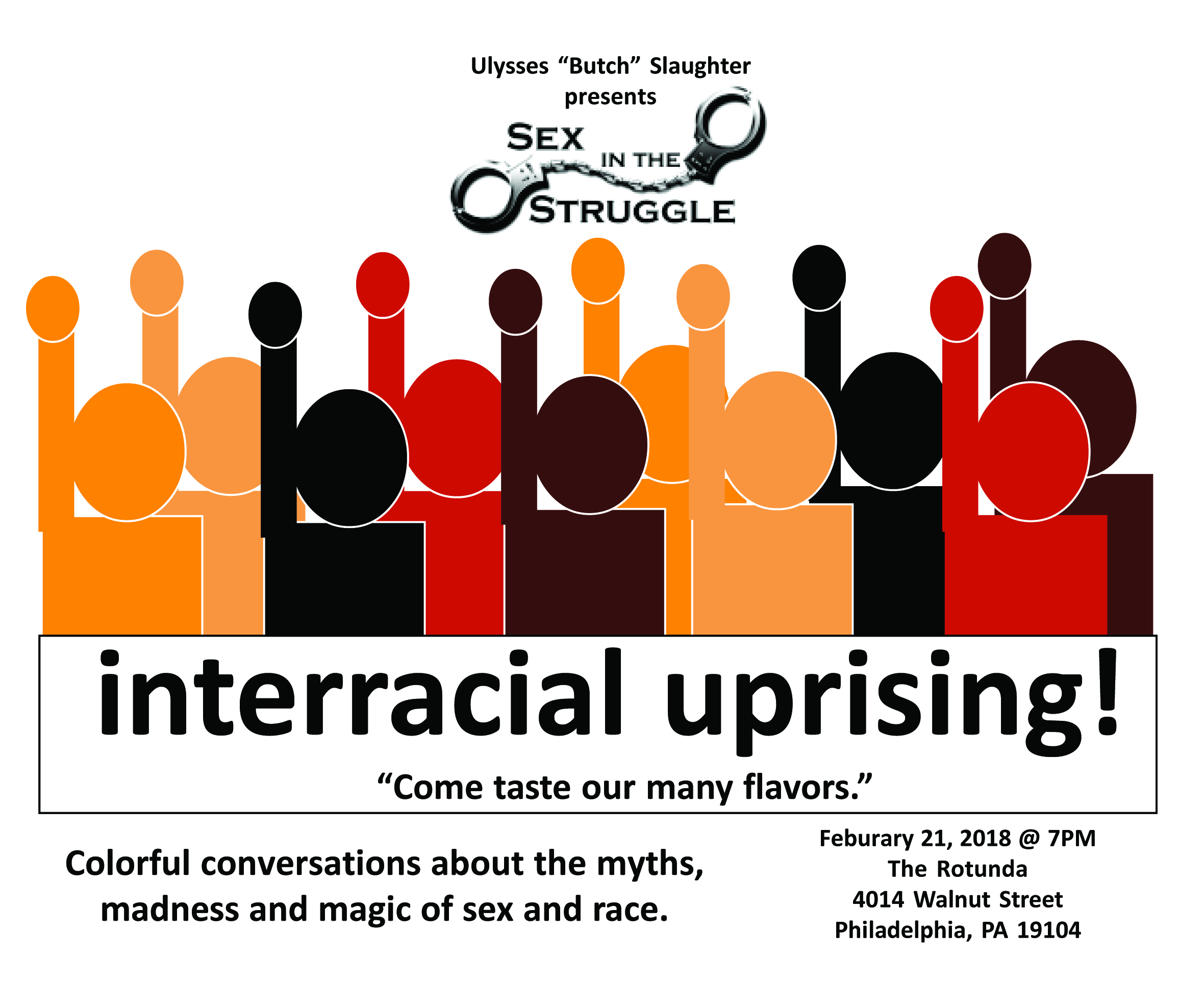 Sex and Race.

It's far beyond black and white.
No matter how consistently common the commentary, the topic of race is timeless. But what lies underneath the tension and the taboo? Can you even talk about race without thinking of sex?
Ulysses "Butch" Slaughter proudly presents Sex in The Struggle "Interracial Uprising: Colorful conversations about the myths, magic and madness of sex and race."
Ulysses will be joined by co-host Monica Day, poet and author of the new book Play Wild, Stay Safe.
Sex in The Struggle is an exciting multi-faceted intimacy experience advocating social healing through sexual healing. Our event promotes a policy of intimacy where everyone can choose deeper human connections through direct physical contact and sensuous surrender. Our exciting event will feature entertaining and informative segments focused on health, pleasure, religion and much more.
For more information about Sex In The Struggle call 267.318.0117 or go to sexinthestruggle.com
Tickets: https://www.eventbrite.com/e/sex-in-the-struggle-interracial-uprising-tickets-42726096906