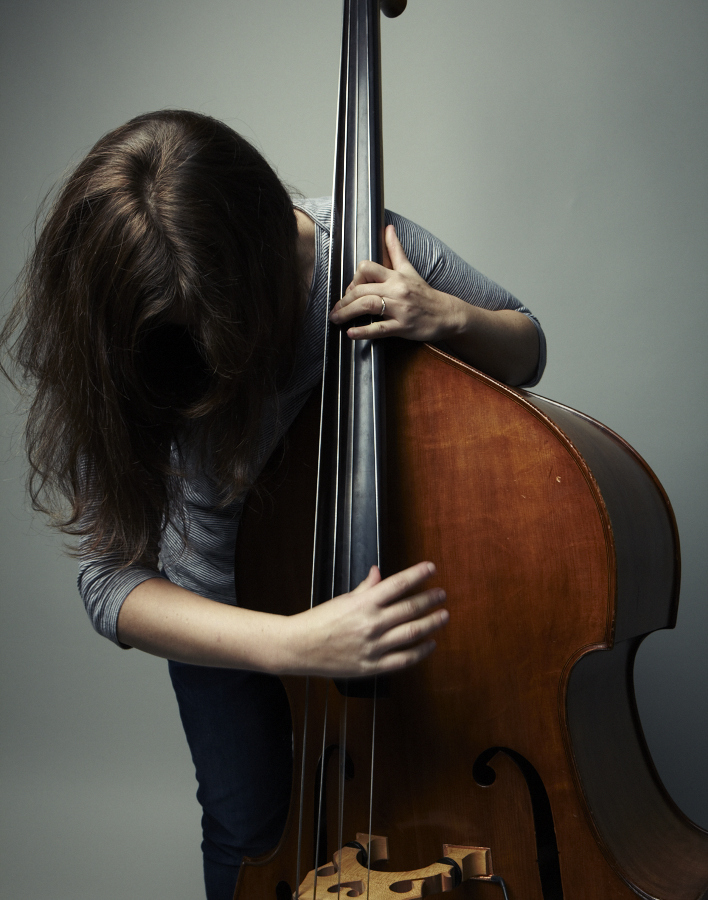 Fire Museum
Presents
Simone Weissenfels, piano (Leipzig)
Shayna Dulberger, bass (NYC)
Julius Masri, drums
Keir Neuringer, reeds
(guest curated by Keir Neuringer)
We are happy to bring the Leipzig-based pianist Simone Weissenfels to Philadelphia to perform solo and in a first time meeting with the trio of Keir Neuringer (reeds), Julius Masri (drums), and NYC's Shayna Dulberger (bass).
Neuringer writes: "I first met Simone onstage in Leipzig in 2012. She was part of contingent of outstanding improvisers from the local scene there with whom I had a chance to perform. The music that night was fresh, exciting, and focused, and Simone's technique and her dedication to her craft and the scene itself impressed me greatly. In early June she is coming to the US to establish a new duo with the NYC pianist Connie Crothers and play a few concerts in the northeast. In Philadelphia she will perform solo and in a quartet with me and two musicians I admire immensely: Shayna Dulberger, a brilliant rising star bassist and composer from NYC, and Philadelphia's own electrifying Julius Masri on drums."
Simone Weissenfels has been active since the 1980s in experimental, jazz, and classical music circles. She is an improviser, composer, organizer, and educator who has worked throughout Europe, North America, and Asia. In addition to work with visual artists and actors Simone has performed with Gisela May, Uschi Brüning, Juini Booth, Marco Eneidi, Klaus Kugel, Elliott Levin, Jair-Rohm Parker Wells, Lol Coxhill, John Sinclair, Ian Smith, Adam Smith, Daniel Carter, Manfred Hering, and many others.
Shayna Dulberger is an upright bassist who has been living and working in NYC since 2005. She has performed throughout North America and Europe and has worked with many artists including William Parker, Bill Cole, Jonathan Moritz, Darius Jones and Ras Moshe. Dulberger has released three albums as a leader. Time Out New York wrote "Led by bassist Shayna Dulberger, TheKillMeTrio [SR/2006] is one of the stronger avant-jazz groups we've heard in some time." Her second album "No more than a patch of wilderness is The Basement Recordings uniformly beautiful and vibrant" said New York City Jazz Record. In a review of her third album Ache & Flutter the Chicago Reader wrote "Dulberger provides the music's muscular backbone: she drops assertive accents, judiciously prods her cohorts without getting in anyone's way, and contributes seething solo work that hints at the playing of one of her mentors, William Parker".
Julius Masri is a percussionist and circuit bender, and is a performer/composer for the city's modern dance community at large. As a drummer, he can be seen playing in such bands as hasidic punk group Electric Simcha, psychotic Ragtime duo Mahogany Stompers, free-rock trio Lionshead, thrash metal duo Night Raids, Van Sutra with guitarist George Draguns (Don Caballero), and improv situations with reed player Keir Neuringer, guitarist Nick Millevoi, and many more. He also performs on circuit modified keyboards in Superlith with trombonist Dan Blacksberg and with Philadelphia based electronic music heroes Charles Cohen and Joo Won Park.
Keir Neuringer is a saxophonist, composer, and writer. He moved to Philadelphia in 2012. His most recent release is Ceremonies Out of the Air, an 80 minute solo saxophone double LP available on New Atlantis Records.
Admission is $6-10 sliding scale