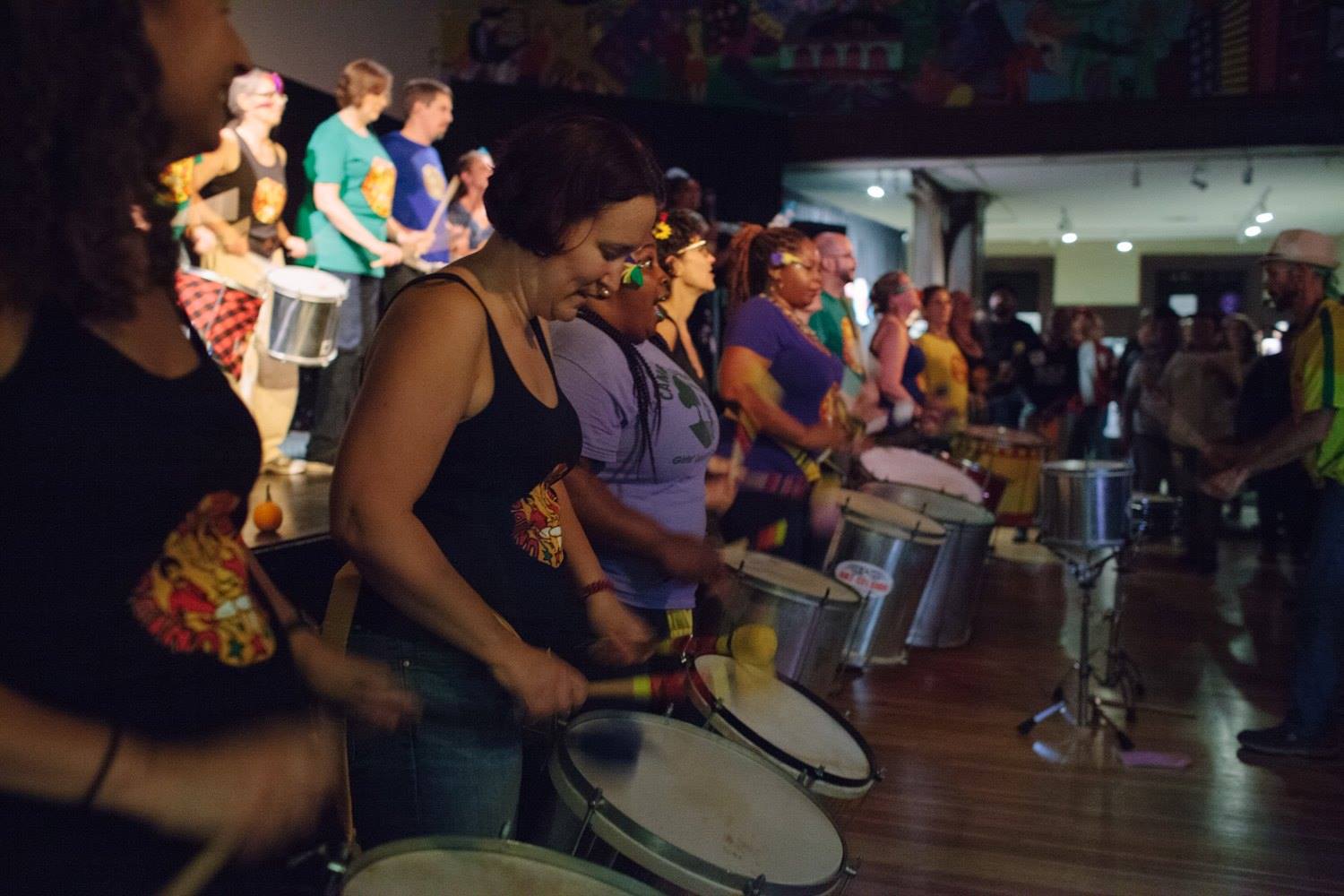 Philly musicians perform to benefit CAMP SOJOURNER, GIRLS' LEADERSHIP CAMP, a nonprofit leadership program for Philly girls ages 8-16, offering affordable summer camp and year-round activities.
Featuring:

BETHLEHEM ROBERSON, acapella vocalist blending her voice with powerful rhythms.
JOY IKE, singer/songwriter, pianist and vocalist blending elements of pop, soul, and folk in her music; her percussive piano-playing and soaring vocals give homage to her African upbringing.
UNIDOS DA FILADELFIA SAMBA GROUP, a community-based samba school whose mission is to spread the joy and excitement of Brazilian percussion.
...and other special guests
SUGGESTED DONATION $20, with additional donation and discounted tickets available--if you can pay more, please do! Our goal is to raise $3,000 to help launch our year-round programs for Philly girls at no cost to families, including our Teen Leadership Institute, Bartram's Garden farm days, self-defense classes, college tours, creative arts, social justice action projects, and more. If you need to pay less than the suggested donation, please do--we want all of our community to be able to attend.
FOOD AND RAFFLE will be available at the event.
We hope you can join us on October 14 to enjoy great music and help provide much needed programs for Philly girls!