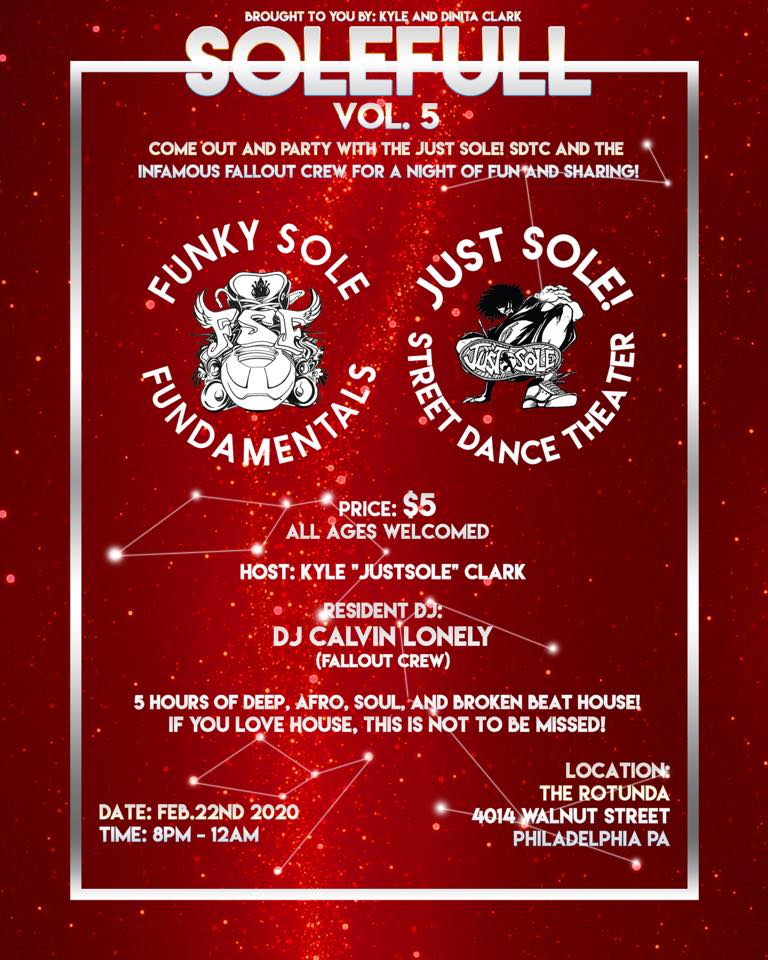 SOLEFULL PARTY Vol. 5: A Night of Sharing
WE ARE BACK!!! Come join us and @justsolesdt for our SOLEFULL VOL. 5!!! 5hrs of Deep, Afro, Soul, and Broken Beat House Music! NO! It's not a battle, it's a PARTY! True House Music and Dance Culture started here! The CLUB!!! Best thing about this... NO AGE LIMIT!!! ALL AGES WELCOMED!!! No more "I'm not old enough yet..." So to my people... young, seasoned😂, in between, and college students, looking for that house music experience, come get one from none other than our resident SUPER DJ @djlonelythebronxonian !!! YOU DO NOT WANT TO MISS THIS MAN PLAY!!! Ask around to those who have come to SOLEFULL before. You already know! Cost is ONLY $5. THAT'S IT !!! You want this culture to survive... SUPPORT!!! We will be at the @the_rotunda_philly 4014 Walnut Street,
Saturday, Feb. 22nd 8pm-12am. Potentially more to come! Stay Tuned!!!