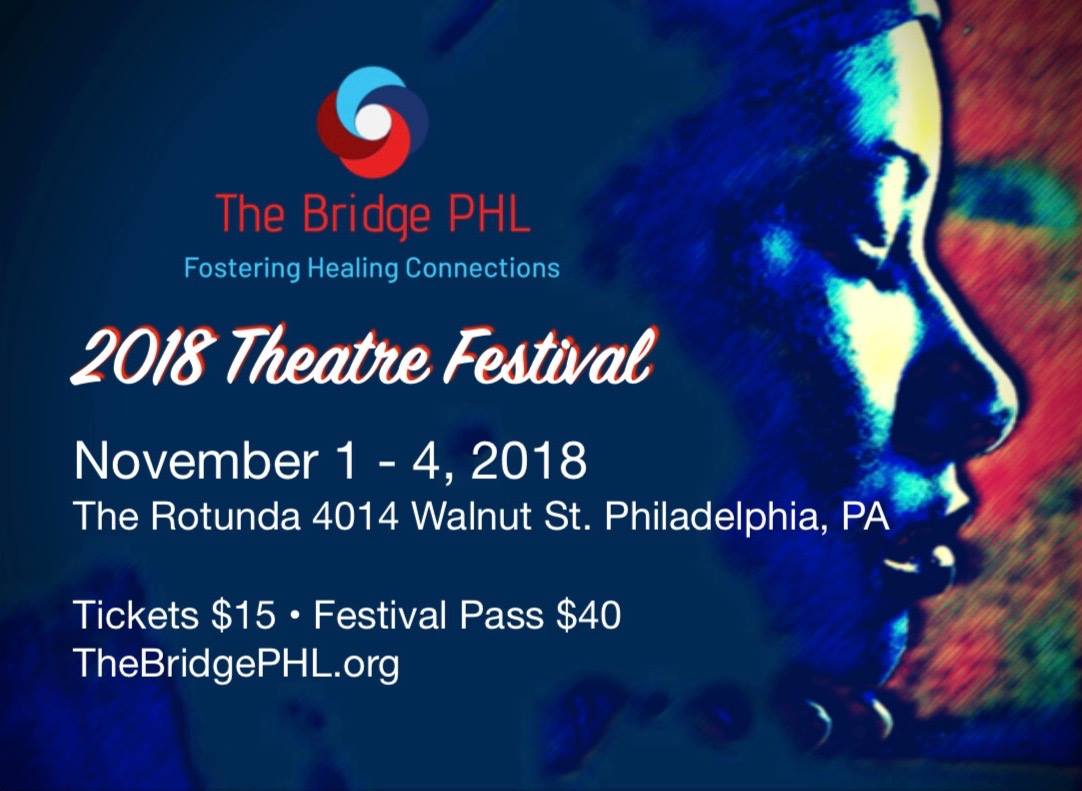 Please join us for the 3rd annual Bridge PHL Theatre Festival!

Thurs Nov 1st @ 7:30pm
Fri Nov 2nd @ 7:30pm
Sat Nov 3rd @ 2:00pm & 7:30pm
Sun Nov 4th @ 2:00pm & 7:30pm

Tickets: $15 / Full Festival Pass: $40
Cash at the door or visit our website to purchase tickets in advance.
https://www.thebridgephl.org/2018festival.html

The Bridge PHL strives to foster healing connections between our rich and diverse communities by encouraging openness and dialogue about perspectives on racial prejudice, privilege, inclusion, intersectionality and bias, through powerful acts of theatre!

Visit our website for more info about the festival and our participating artists!