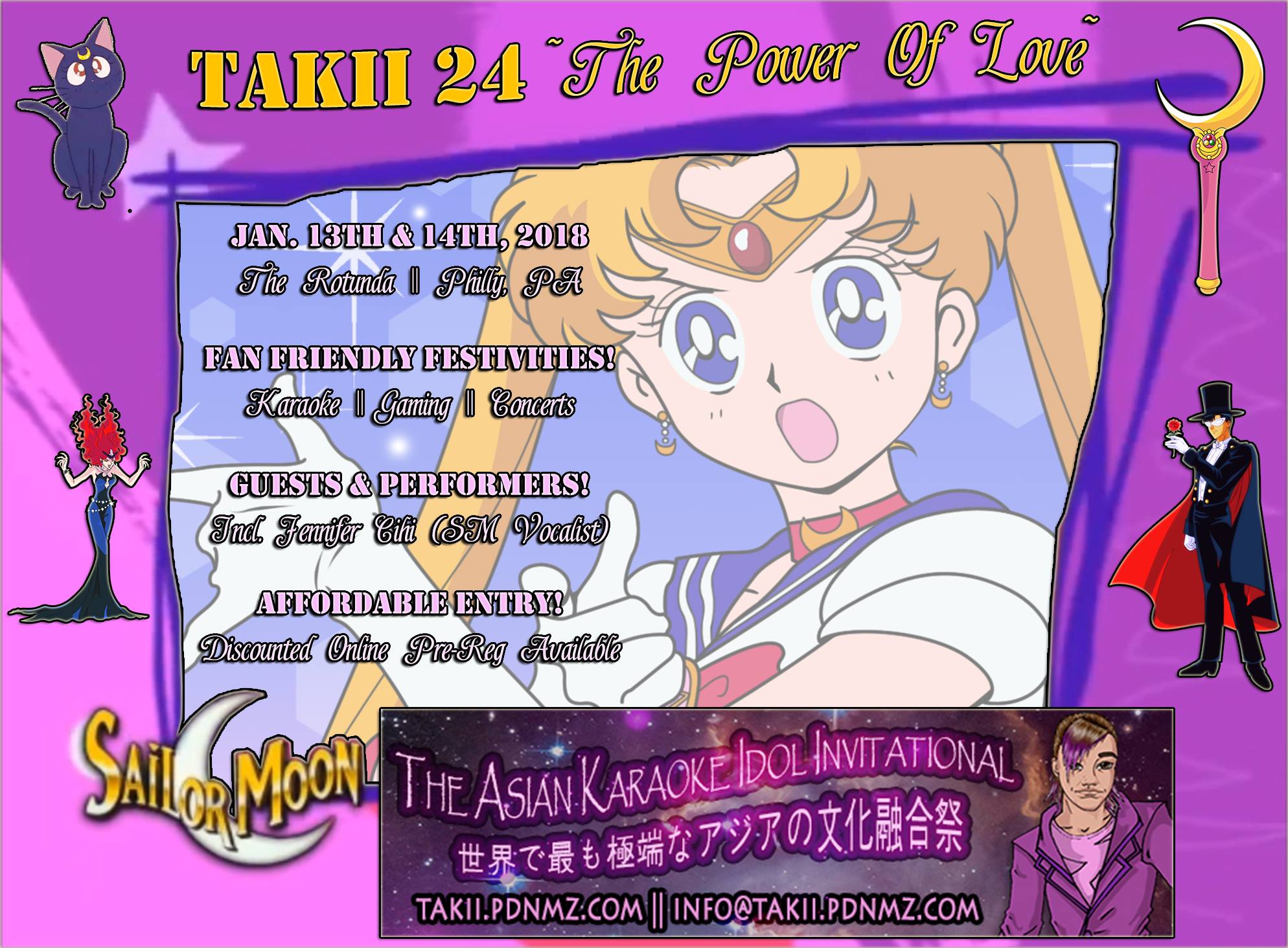 The Asian Karaoke Idol Invitational (TAKII)
ABOUT THE ASIAN KARAOKE IDOL INVITATIONAL (TAKII)
Established in February 2006, The Asian Karaoke Idol Invitational is the world's most extreme Asian culture fusion festival. Featuring 2 main seasons & numerous other co-branded events & performances throughout each year, it's filled with a diverse multitude of "Festivities" well-suited for people from all walks of life & fandom. With maverick innovations, such as "Project "DATTE"" ("Delivering Assistance To The Extreme"), the Team TAKII Coalition (a distinguished group of our most passionate supporters & outreach volunteers), & the TAKII World Tour (a traveling & customizable entertainment experience for individuals & organizations alike), it entertains, inspires, & enriches the lives of its fans worldwide on a continuous basis.
Guest info, vendor info, tickets, and more: https://www.eventbrite.com/e/the-asian-karaoke-idol-invitational-takii-24-the-power-of-love-tickets-39503537143