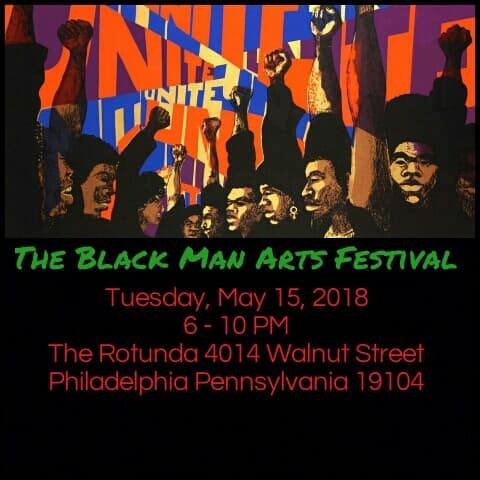 FREE TICKETS AVAILABLE FOR INDIVIDUALS OR GROUPS
The National Black Authors Tour, Alternative Learning Institute's Family Development Center, House of Reconciliation, Imani Star Development, Inc., and the National Black Arts Spoken Word Tour Presents
The Black Man Arts Festival
Featuring Short Films by Black male Filmmakers and Videographers, Authors
Book signing and Live Performance.
6PM "Baby Mama Drama" – A Film Documentary about Fatherhood created by Keith Mungin and other short filmworks by Nazir Alston, Ronald Cook, Jon Mckay, etc.
"Everyman Black" a live staged adaptation about that explores public health issues concerning Black Guys, created by Maurice Henderson and featuring Tyrone Highsmith
For more information contact 267-230-0317 or email: NationalBlackAuthorsTour@yahoo.com
This an Arts and Culture Public Health event!!!!!!