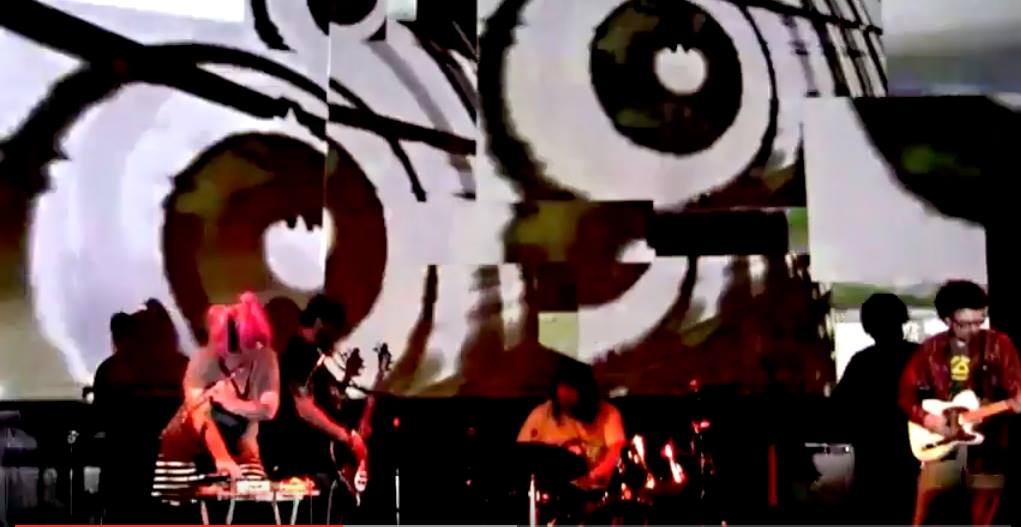 BIG PLASTIC FINGER, JIM TUITE, JULIUS MASRI and BONNIE KANE
present
The Sensory Electric Show
Immerse Your Senses and Imagination
We invite you to share a tantalizing experience of wonder and beauty
1. Transcendent Wind - (Bonnie Kane's 5 amp flute solo) https://youtu.be/qkhuGYZf7BQ
2. Julius Masri Solo (drums, electronics) https://www.youtube.com/watch?v=8Ubpp-wbGaE
3. BIG PLASTIC FINGER w/ Jim Tuite, visuals (psychedelic avant-chamber kaleidoscope) https://youtu.be/1y6csfjeiRM
Background:

Bonnie Kane: originally from Phila, NYC, and now Holyoke, Ma. is a pioneer in electro acoustic music for saxophone and flute, specializing in improvisation. "Transcendent Wind" is her solo performance piece for flute and 5 amplifiers, utilizing the Akai E2 Headrush.
Julius Masri: born in Lebanon, is a Phila based multi instrumentalist performer and composer, specializing in drums, oud and electronics. Usually found in many collaborations, this will be a unique opportunity to experience his solo magic.
BIG PLASTIC FINGER: a 5 piece consortium of premier improvisors, BPF has graced the stages of festivals and venues throughout the East Coast. Their music is best described as psychedelic chamber (if your chamber is a kaleidoscope of paisley). Featuring (from Phila) Tracy Lisk - vocals/electronics, Travis Woodson - electric bass; (from NJ) Mark McClemens - drums; (from Holyoke, Ma) Bonnie Kane - saxophone/flute/electronics; and Scott Prato - guitar/electronics.
Jim Tuite: an experimental video artist, VJ and photographer living in Edison, NJ. He collaborates with many forward thinking creators, enhancing every performance with his vision.
Pay what you can at the door.