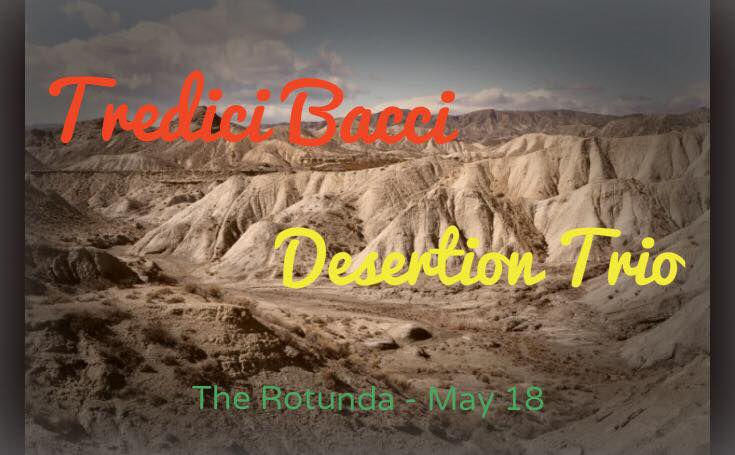 Tredici Bacci & Desertion Trio
A true spaghetti western of a concert! Tredici Bacci, whose music Rolling Stone described as, "A fresh take on Italian film music's quirky, kitschy golden age," come to Philadelphia for the first time, sharing the stage with Desertion Trio, whose dark-Americana jazz/rock NPR said, "Hits the sweet spot between Neil Young's exploratory Crazy Horse jams and a spaghetti western soundtrack."
Tredici Bacci
https://tredicibacci.bandcamp.com/
https://www.facebook.com/TrediciBacci/
Desertion Trio
https://nickmillevoi.bandcamp.com/album/desertion
https://www.facebook.com/nickmillevoimusic
Donations will be accepted at the door. Please pay what you can.