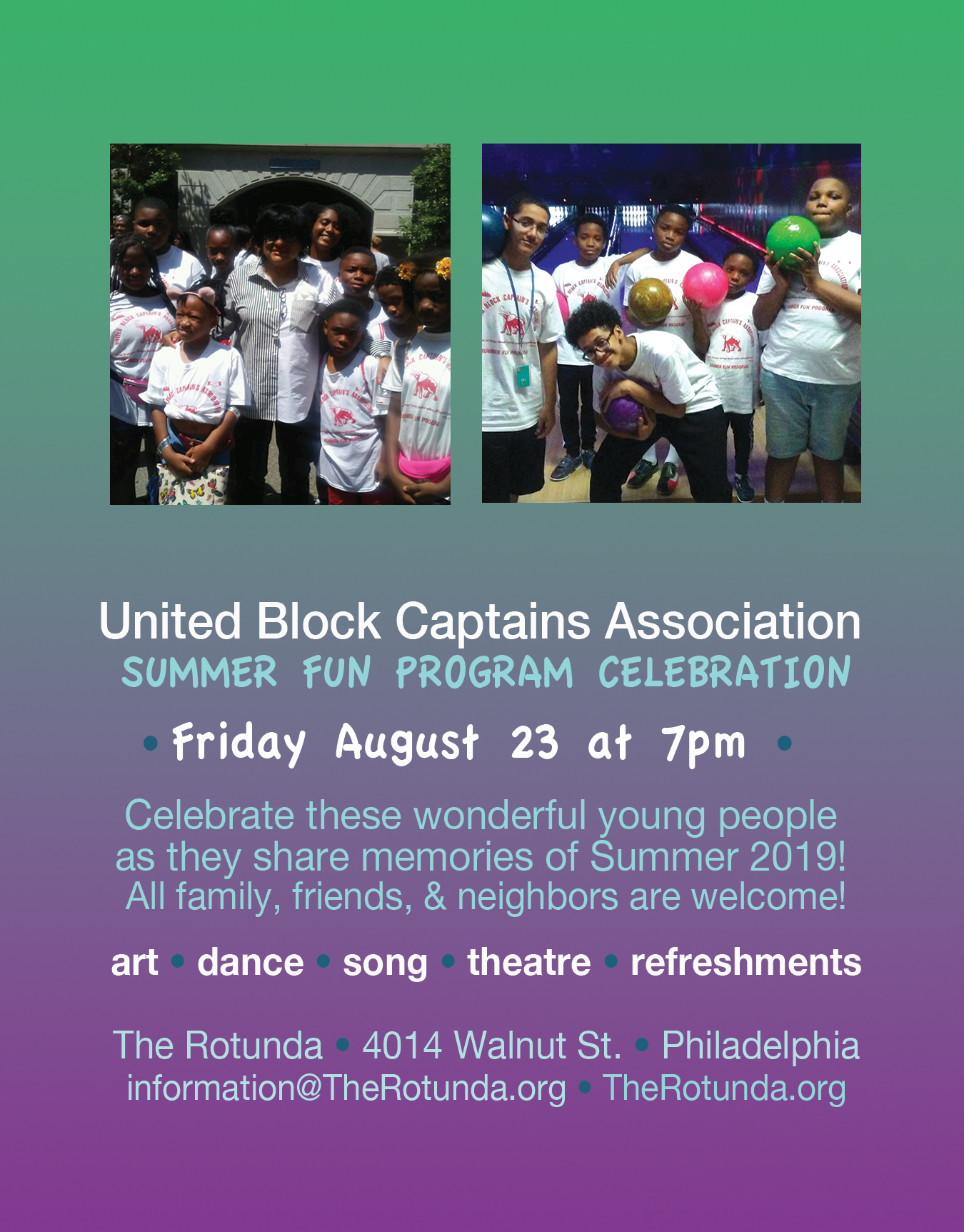 The United Block Captains Association
Summer Fun Program Celebration
Over the past two months, the United Block Captains Association has run a comprehensive and diverse program for youth 7-16 years old. Now it's time to celebrate by hearing where they went, what they did, and what they learned!
song • dance • art • comedy • refreshments and much more!
Admission is FREE
The Summer Fun Program is sponsored by: SCOP, DHS, The Philadelphia Activity Fund, Councilwoman Jannie L. Blackwell, and University of Pennsylvania.