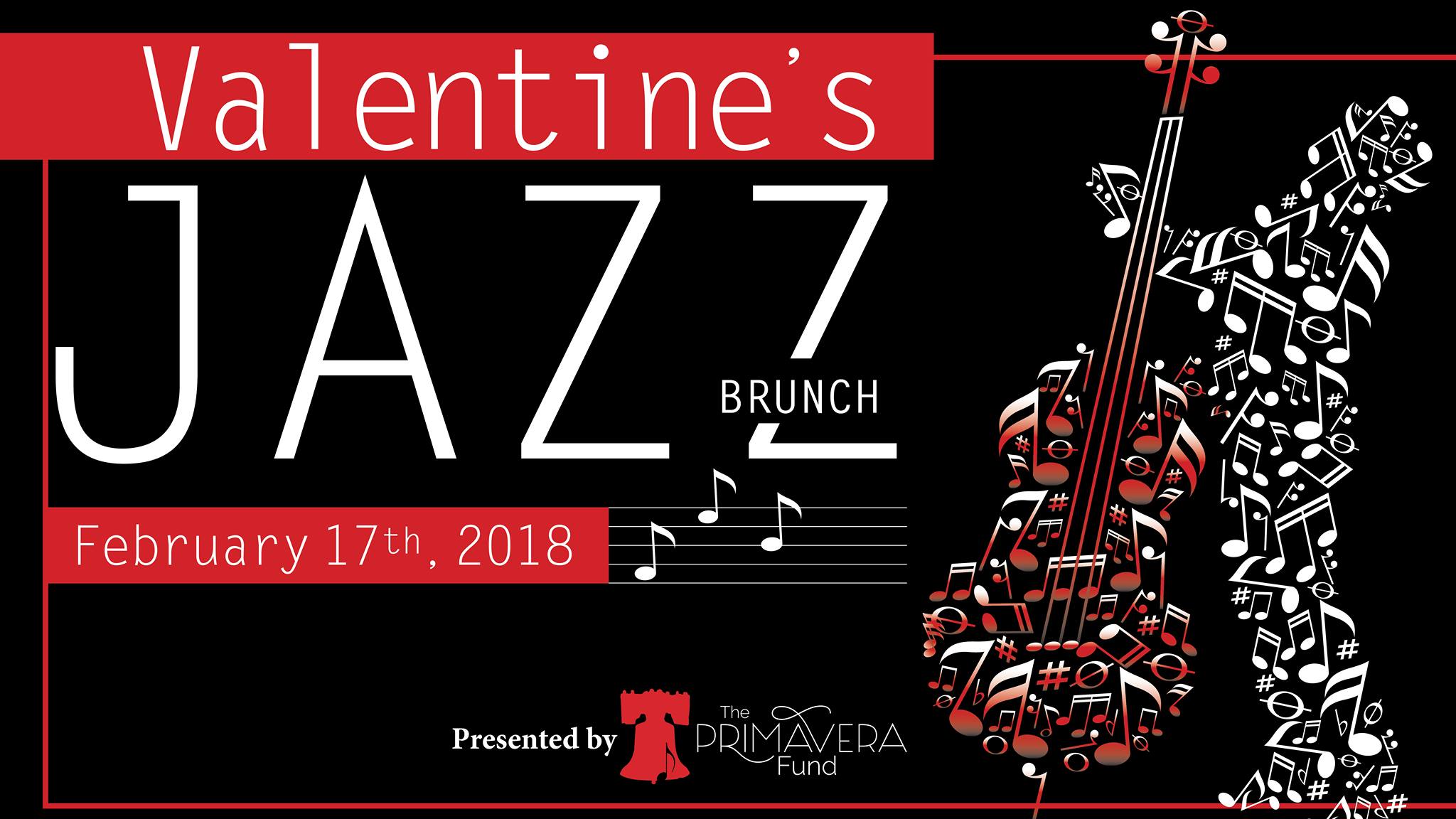 11am-2pm
It's hard, I know. Coming up with that perfect plan. You want to wow your loved one, you want to make their friends jealous. Just going to a restaurant in town is not going to cut it. You need something special. You need that unforgettable experience that combines great food, cool music, and that special atmosphere.
Do you agree? Great! Cause, I might just have the thing for you:
The Primavera Fund is hosting their special Valentine's Jazz Brunch at the Rotunda in Philadelphia. We have a selection of delicious food and champagne accompanied by live jazz music. Performers include a selection of Young Primavera Artists and professional musicians who will create your perfect date atmosphere.
Food selections include:
> Creme Brûlée French Toast - Brioche Bread with a Tahitian Vanilla Creme
> Chicken and Asparagus filled Crepes topped with a Champagne Sauce
> Roasted Red Pepper, Spinach & Mushroom Quiche with Reggiano
> Sliced Fresh Fruit
> Sliced Smoked Salmon & Bagels with Assorted Cream Cheeses
> Petite Cranberry and Apricot Scones with butter
And the musical program will get your toes tapping with popular (and lesser known) jazz hits.
This is the perfect opportunity to make your sweetheart proud to have you. And the best thing, all proceeds will benefit our Young Primavera Musicians from underprivileged Philadelphia neighborhoods by supporting them with instruments from The Norman Holland-Hull Instrument Library and through music lessons with professional musicians.
But there's a catch: We have room for only 35 couples, so you need to get your tickets today!
Sign up now and get ready to enjoy the best Valentine's Day present ever, arm-in-arm with your darling.
Tickets: https://www.eventbrite.com/e/the-primavera-funds-valentines-jazz-brunch-tickets-42241409192?aff=efbeventtix