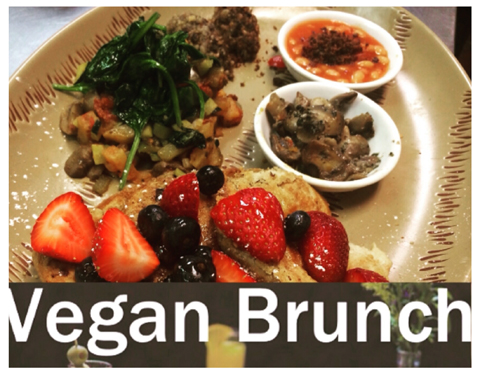 SOLD OUT!!!
Please join us for a very special event - the first of its kind at The Rotunda!
Renowned Philadelphia chef Lenka Zivkovic (of Plough in Old City) will dish out a delicious gourmet brunch for you!
Seating will be community table/farm table style and limited to the first 80 people who purchase advance tickets. All spots must be pre-paid so that the chef knows how much food to bring.
DJ Alex Smith will spin records while you eat.
A portion of each ticket sale will be donated to The Rotunda!
For a mere $16.00 (+ $1.87 service charge) or $7.00 (+$1.38 service charge) for kids 12 and under, you get:
Salad
Potato Hash
Tofu Scramble
Homemade Sausage
French Toast
Complimentary Mini-Desserts
Coffee
Water
Where else in West Philly can you get such a deal on vegan brunch? NOWHERE!
Purchase tickets HERE