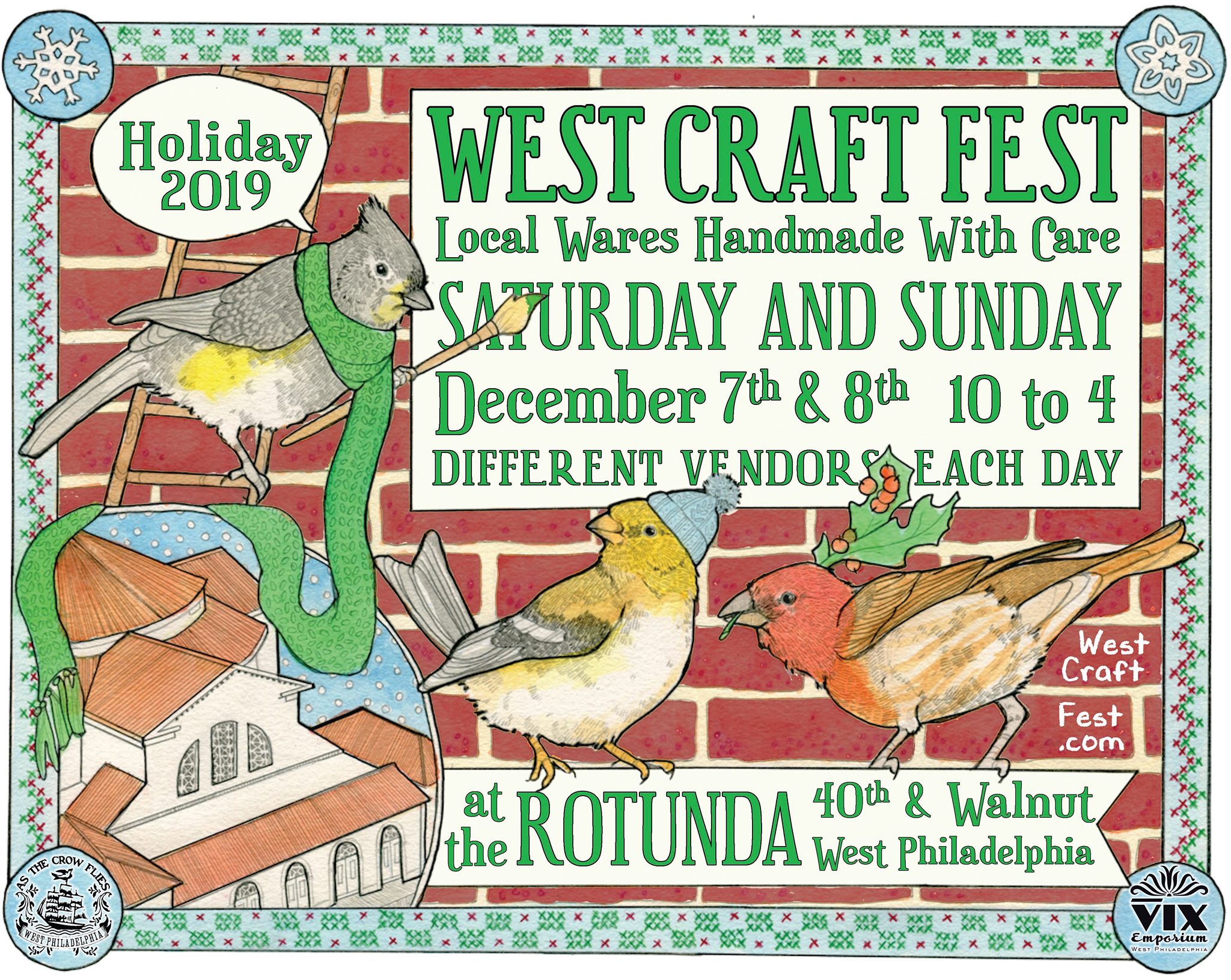 West Craft Fest: Holiday 2019
New for 2019: the December West Craft Fest is now a 2-day event, with different vendors each day for double the handmade holiday gift options. Find local wares handmade with care, like jewelry, warm knitted accessories, stationery, prints, clothing, ceramics, home wares, children's items, ornaments, candles, soaps, scents and more.
Saturday December 7 AND Sunday December 8, 10 to 4 both days, at The Rotunda, 4014 Walnut St. Philadelphia.
Admission is FREE