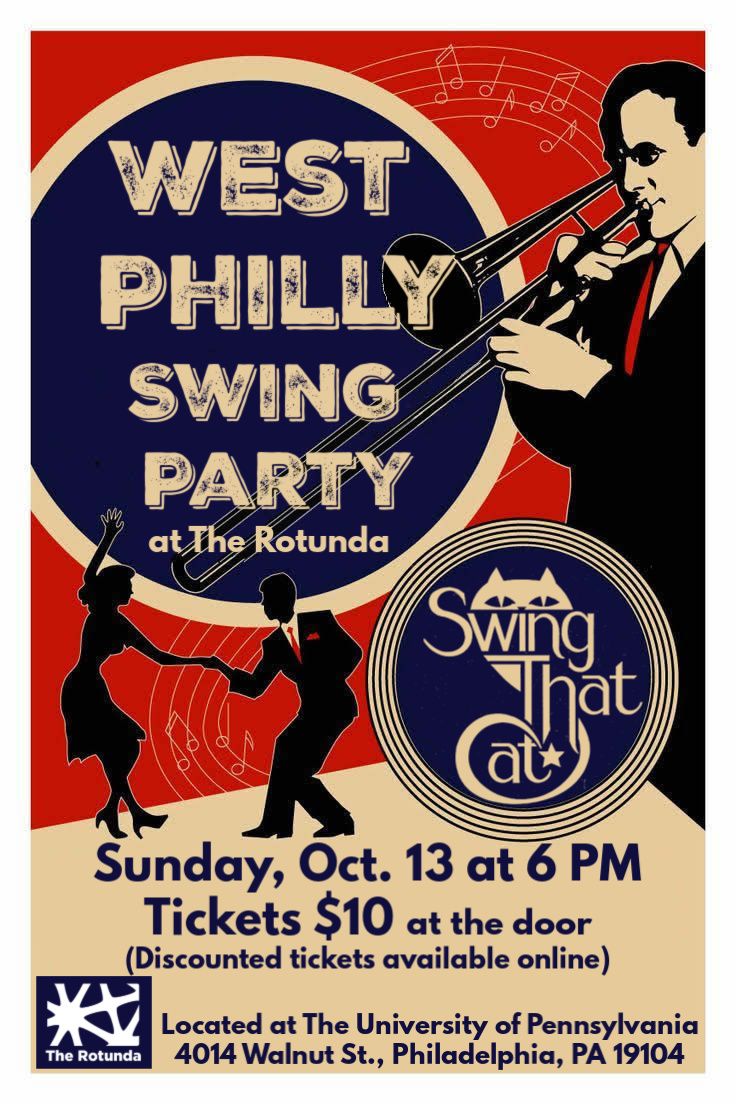 Swing That Cat will be playing at The Rotunda October 13th at 6 PM. We will be opening the floor for a Beginner Swing Dance lesson from 6-7 PM. We will jump on stage for you to try out your new steps, but don't feel you are limited by dance styles if you aren't sure of your dance moves. Be you, and enjoy!
Swing That Cat! is a sonic cocktail ~ Take Jump Blues, swizzle in Horny Swing, add a dash of Cabaret and splash of Bourbon Street.
~ It's not Retro ~ it's a Revival.~
Inspired by Swing evolving into Jump Jive, Rock & Roll, and Bebop, this NJ-based female-led band has a seductive sound that makes their audiences shimmy and shake. P
For Fans of ~The Revivalists, Post Modern JukeBox, Squirrel Nut Zippers, Imelda May, and Louis Jordan, Louis Prima, Sarah Vaughan, Rosemary Clooney and even Rita Hayworth.
What the Band Says ~ "We are welcome at the Rock, Jazz, Rockabilly, and Blues venues and festivals, while still standing out within each of these communities. Why? We built this band to entertain and get the audience up off their seat and moving to the beat."
Advance tickets are $5-10 and can be purchased at https://swingthatcat.ticketleap.com/oct13-stc-rotunda/dates/Oct-13-2019_at_0600PM
Tickets are $10 at the door