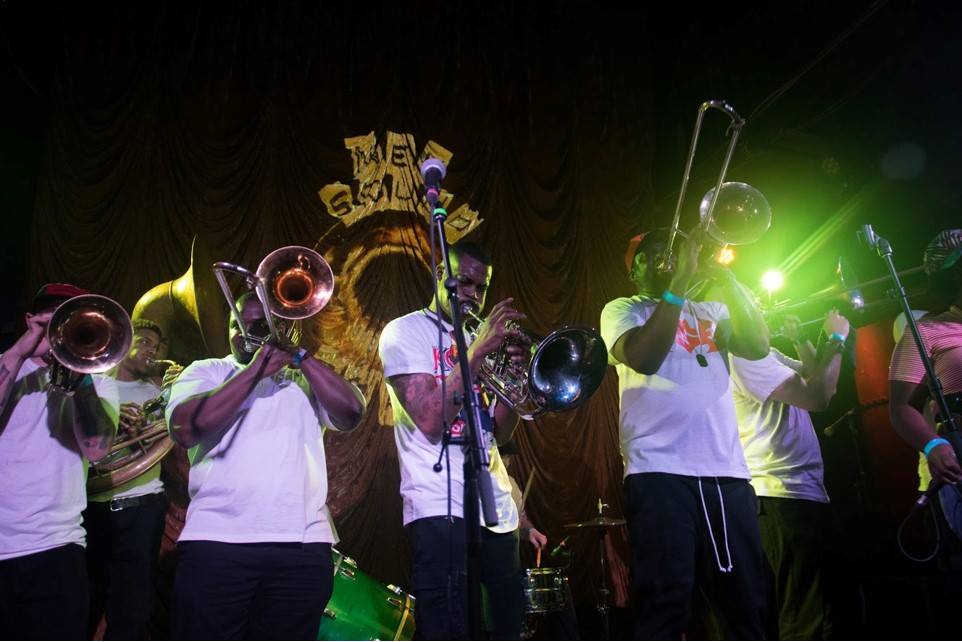 OUTDOORS AT THE 40TH STREET FIELD, 40TH BETWEEN WALNUT AND LOCUST. Rain or shine (within reason!)
The 40th Street Summer Series continues with New Sound Brass NSB andJoy Ike! Don't miss another great night of family-friendly free music and fun!
This event is outdoors at the lovely green space on 40th Street between Walnut and Locust. If the weather is inclement, we will announce rain plans here.
New Sound Brass mixes funk, R&B, gospel and rock to make a sound that's a fresh and soulful twist on various styles of music. This multi-cultural unit draws influence and inspiration from its vast and diverse background to produce a sound that has been described as Philly Soul spoken through brass. New Sound is not so much new in terms of the sonic, but rather in how the sound is collected, treated and offered back to the audience. The intention is to build culture, community and musical phenomenon by the melding and interplay between band and the audience, a relationship between brass and the listener.
Opening the show will be Joy Ike, whose percussive piano-playing and soaring vocals have drawn comparisons to Corinne Bailey Rae, Norah Jones, and Fiona Apple. The daughter of Nigerian immigrants, Ike pays homage to her African upbringing through her music.
This is the 14th year for the 40th Street Summer Series, produced by The Rotunda, the University of Pennsylvania, and University City District.
Stop by at 6 pm for interactive activities with the University City Arts League, free scoops of ice cream from Ben & Jerry's, and delicious, healthy snacks from honeygrow.
Admission is FREE.
OUTDOORS AT THE 40TH STREET FIELD, 40TH BETWEEN WALNUT AND LOCUST. Rain or shine (within reason!)