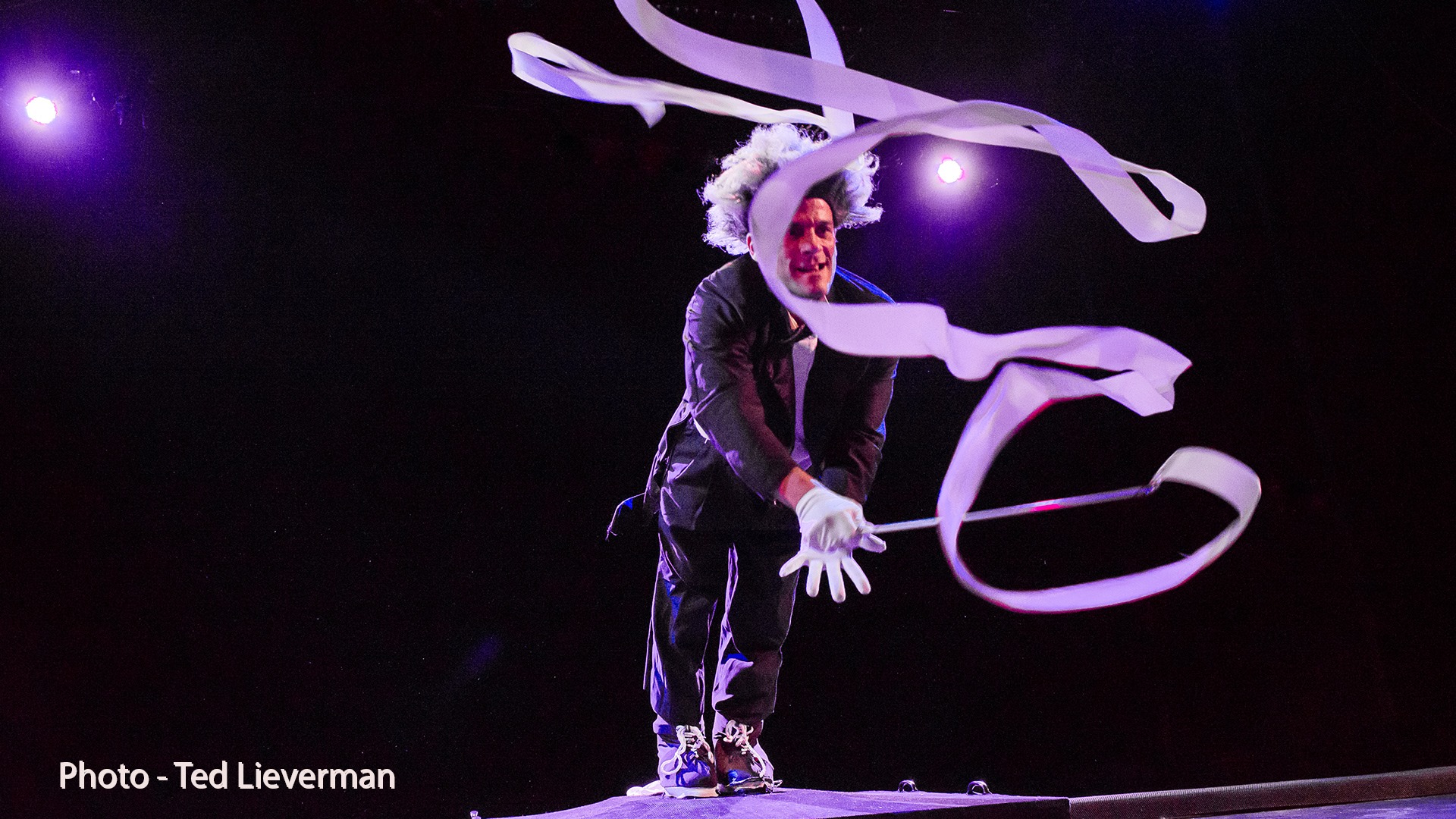 THIS IS NOT AT THE ROTUNDA. IT IS OUTDOORS AT THE 40TH STREET FIELD, A LOVELT GREEN SPACE ON 40TH STREET BETWEEN LOCUST AND WALNUT. RAIN OR SHINE.
presents
Brian Sanders' JUNK
On Saturday, June 17th we are welcoming Brian Sanders' JUNK to the 40th Street Summer Series. Sanders' JUNK is known for their ingenious use of found objects and clever inventions that bridge the gap between dance and physical theater. For this performance, JUNK will perform selections from their family-friendly production "My Funny Bone," which takes on decoding just what makes funny so...funny. This review style program features a running display of the troupe's most humorous work welcoming audiences to experience what The Philadelphia Inquirer has called, "exquisite beauty, slapstick humor, and gasp-inducing feats of derring-do…"
Opening the show will be Unidos da Filadelfia Samba School, a group performing earth-shaking Brazilian percussion. Modeled after the neighborhood drumming groups of Rio and Salvador, Unidos da Filadelfia brings the joy and excitement of Carnaval to every performance. Come, celebrate, and DANCE with Unidos!
This is the 13th Anniversary of the 40th Street Summer Series. Stop by beginning at 6 pm for free scoops of ice cream from Ben & Jerry's, free samples of healthy snacks from honeygrow, free cold brew coffee from Saxbys, and free bicycle and helmet safety checks from Keswick Cycle University City.
The 40th Street Summer Series is sponsored by University of Pennsylvania, Keswick Cycle University City, Univest Corporation, Campus Philly, and Inspire.
FREE admission
RAIN OR SHINE