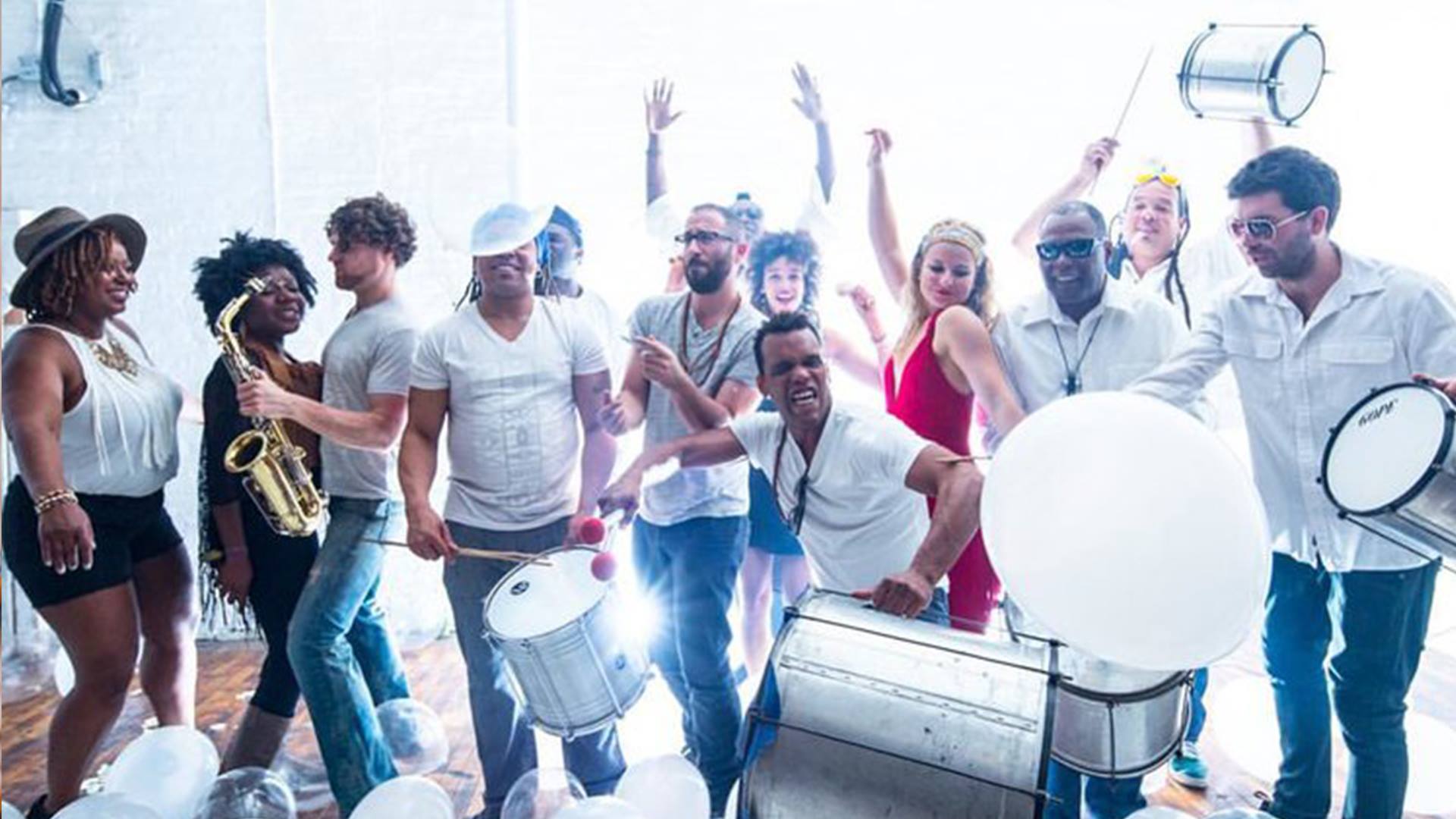 THIS IS NOT AT THE ROTUNDA! IT IS OUTSIDE ON THE 40TH STREET FIELD, A LOVELY GREEN SPACE ON 40TH BETWEEN WALNUT AND LOCUST.
Worldtown Soundsystem w/ openers Drum Like a Lady
Worldtown is a high-energy 8 piece live house music outfit uniting the spheres of electronic dance music culture with global rhythms and soul music. Directed by DJ/Producer Ben Arsenal, this energizing ensemble pulls its influences from soulful house, techno, afrobeat, Latin rhythms, and classic funk. The band boasts a seasoned cast of musicians from around the globe with members from Jamaica, Nigeria, Brazil, Alabama, Vermont and their home in Philadelphia. Worldtown's mission is to celebrate global culture through music and art.
Opening the show is Drum Like A Lady, a percussion collective founded by musician and educator LaTreice V Branson, whose mission is to curate creative spaces where people of all ages, ethnic backgrounds, religious beliefs and lifestyles are welcome to participate in improvisational jam sessions.
This is the 13th Anniversary of the 40th Street Summer Series. Stop by beginning at 6 pm for free scoops of ice cream from Ben & Jerry's, free samples of healthy snacks from honeygrow, free cold brew coffee from Saxbys, and free bicycle and helmet safety checks from Keswick Cycle.
The 40th Street Summer Series is sponsored by the University of Pennsylvania, Keswick Cycle University City, Univest Corporation, Campus Philly, Boom 103.9, 100.3 WRNB, and Inspire.
Admission is FREE! Bring a blanket, beach chair, picnic, and a friend!