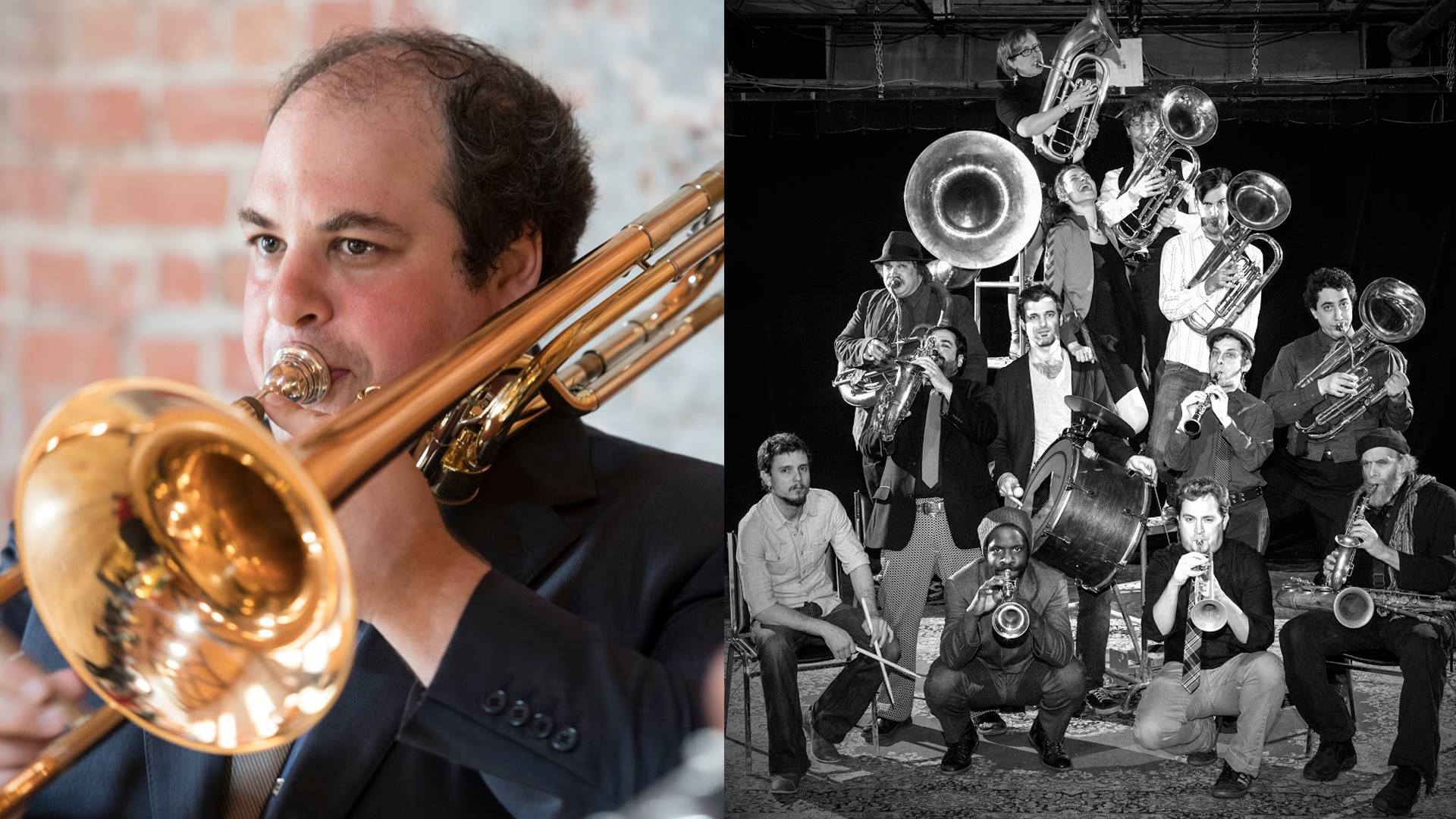 DUE TO INCLEMENT WEATHER, THIS EVENT HAS BEEN MOVED FROM THE 40TH STREET FIELD TO THE ROTUNDA.
We are kicking off our 40th Street Summer Series with a special double headliner featuring West Philadelphia Orchestra and Dan Blacksberg's Hot Klezmers! Don't miss a great night of family-friendly free music and fun!
The West Philadelphia Orchestra (WPO) will play their mashup blend of Balkan brass traditions, American jazz, and global beats to the stage. With cutting brass, searing woodwinds and some of the tightest beats around, West Philadelphia Orchestra invites audiences to lose themselves in earthy sounds that shake, break and roll.

Then we're kicking it to Philadelphia-native and internationally renowned trombonist Dan Blacksberg as he brings an all-star klezmer band to the Summer Series for an evening of joyous music and dancing. Dan and his Hot Klezmers will bring a party with music drawn from klezmer's long history in Eastern Europe and in early 20th century America to the modern klezmer of today. Audiences of any age, and size can move their bodies and get their groove on.
Hosted by Hosted by Ian Zolitor. Ian Zolitor has been an active proponent of Folk and World music in Philadelphia for fifteen years. Having grown up around folk music, he loves helping to connect the music he's passionate about with the audience it deserves. Ian currently hosts "The Folk Show" Sunday nights on WXPN.
This is the 14th year for the 40th Street Summer Series, produced by the University of Pennsylvania, The Rotunda, and University City District.
Stop by beginning at 6 pm for interactive activities with the University City Arts League and free scoops of ice cream from Ben & Jerry's. The University City Arts League will pop-up in the park to make elegant paper roses with a special musical theme. Join artist Rob Seitz for a fun for all ages activity.
Admission is always FREE
DUE TO INCLEMENT WEATHER, THIS EVENT HAS BEEN MOVED FROM THE 40TH STREET FIELD TO THE ROTUNDA.