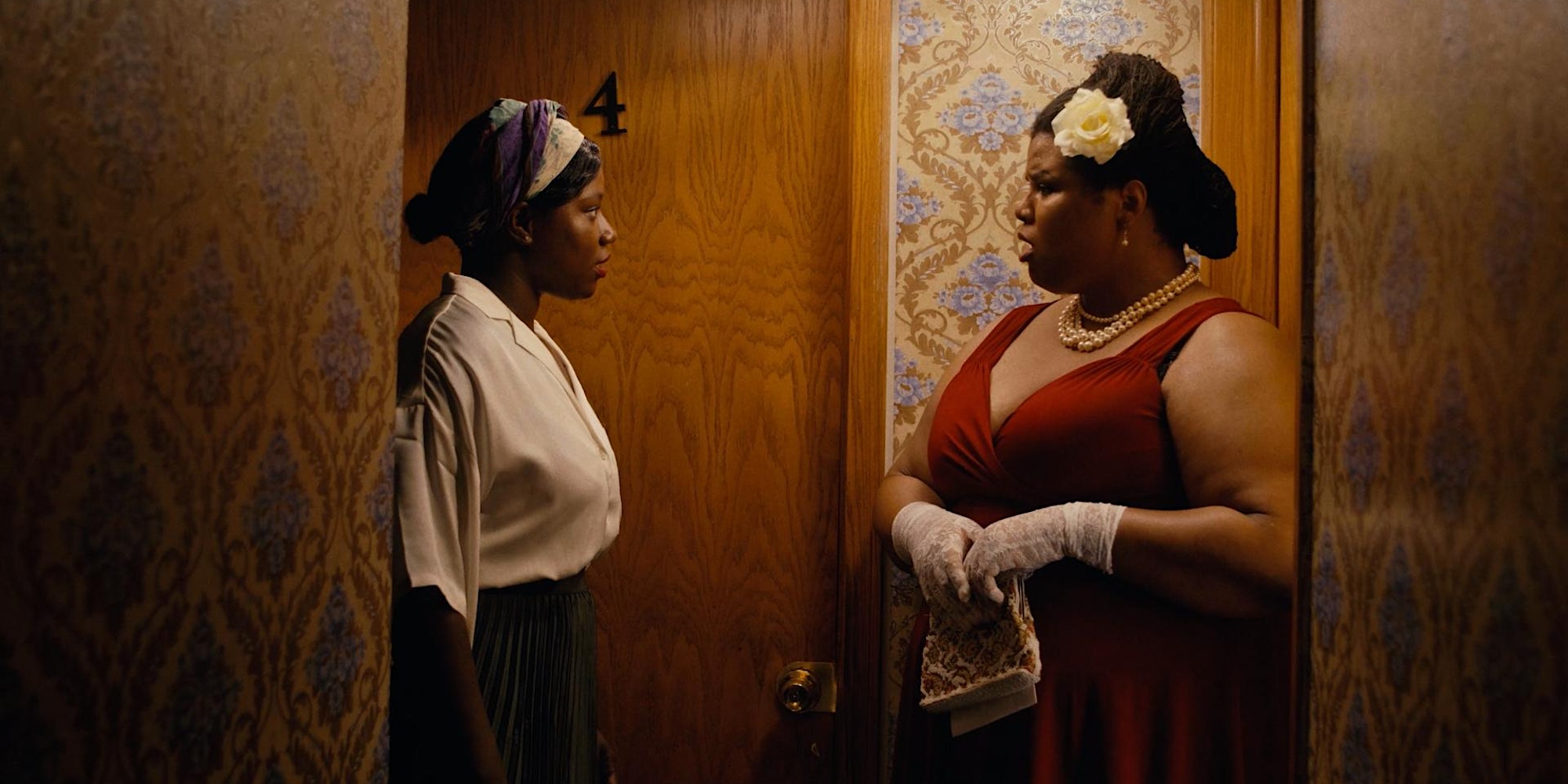 **THIS EVENT WAS GOING TO BE OUTSIDE ON OUR FRONT PLAZA BUT IT IS BEING MOVED INDOORS** We got word that the City just announced road re-paving construction work along Walnut Street...starting today (late notice, we know). The 4000 block of Walnut, where our event was slated to take place will experience milling / breaking up of the road way starting at 6pm and running overnight. So, given how loud and disruptive we anticipate that beind, we've made the decision to move the event indoors.
—Mask wearing is welcome.
—If you are feeling sick or have possibly been exposed to COVID, we kindly ask that you stay home.
—Seating is first come, first served.
—Parking along Walnut St is not permitted during the evenings. The road traffic will be reduced to a single lane. Please plan accordingly.
If you have any questions whatsoever, please hit us up: info@cineSPEAK.org
CINÉSPEAK
 is proud to present Our Right To Gaze (Volume 2)— a touring film anthology featuring original narrative shorts by emerging Black artists from across the country.
This year's program was curated by Curtis Caesar John, founder and Executive Director The Luminal Theater and produced and distributed by Full Spectrum Features.
This event is proudly done in partnership with The Bright Bulb Film Series and The Friends of House of Tanner House.
Hosted by Christopher Rogers of The Friends of House of Tanner House
**EVENT FLOW:
—Opening Performance by Talie @ 6:45PM
—Film Program @ 7:45PM
**TICKETS: FREE! —Donations graciously accepted to support our on-going work (recommended)
—
ABOUT THE PERFORMING ARTIST:
TALIE
Talie (Nathalie Cerin) is a Philadelphia based singer-songwriter, podcast host and writer originally from Port-au-Prince, Haiti. Her music, a mixture of Haitian folk and soul music, is a testament to the two cultures that have shaped her as an artist and woman. Accompanied by her trusty guitar, Talie sings to honor a rich and difficult past and to present hopeful visions for the future for anyone searching for peace. In 2019, Talie released "Solèy Midi" a twinkling collection of original compositions and Haitian folk songs chronicling a journey to find the sun. Solèy Midi is available on all major music purchasing and streaming platforms.
Follow @miss_talie
—
ABOUT THE FILM PROGRAM:
THE FEATURED FILMS:
ROBYN HOOD
Dir. Moon Ferguson & Shayla Racquel / Atlanta, US / 21 min / English
A fresh, modern take on the succubus folklore merged with an inside joke in Black culture, Robyn Hood is a fun and frightful horror-comedy detailing the saga of a sensual and alluring Robyn, a dame who finds comfort in stealing men's hoodies for something more sinister.
THE FUNNEL
Dir. Charlene A. Carruthers / Chicago & Atlanta, US / 17 min / English
Trina, a young Black poet living on the South Side of Chicago, navigates an escalating housing crisis with her mother. After falling into an intimate recollection of her family history, she awakes in a world with people, sounds, and possibilities she's never known.
RO & THE STARDUST
Dir. Eunice Levis / Philadelphia, US / 18 min / English & Spanish with English subtitles
A free-spirited teen fulfills her terminally ill grandmother's dying wish of building a rocket ship to launch her into outer space.
MATERNITY
Dir. Maria Warith-Wade / Los Angeles & Richmond, US / 20 min / English
When a second-time mother gets an unexpected complication post-partum, she must fight to save her life in the fractured American healthcare system.
RESPEK
Dir. Kamari Bright/ Seattle, US / 2021 / 3 min / English
An animated dissection of the detriments of respectability politics from an African-American perspective.
THIS DOESN'T LAST FOREVER
Dir. Gabriella Wiltz / Los Angeles & Chicago, US / 2021 / 20 min / English
Upon reluctantly moving back into her childhood home with her parents, Aziza struggles to the love and connection being home has to offer.
—
ABOUT OUR PARTNERS—
BRIGHT BULB SCREENING SERIES
An on-going series of FREE screenings happening the 2nd Thursday of every month at The Rotunda
Follow at The Bright Bulb Screening Series on FB
THE FRIENDS OF THE TANNER HOUSE:
The Friends of the Tanner House, Inc, is an organization dedicated to preserving and revitalizing the historic Tanner family property at 2908 W. Diamond St. Through our heritage stewardship, the Friends of the Tanner House honors the growth, development and sustenance of the rich Black cultural life of North Philadelphia with family-centered artistic, intellectual, and cultural programming.
Follow @tannerhousefriends