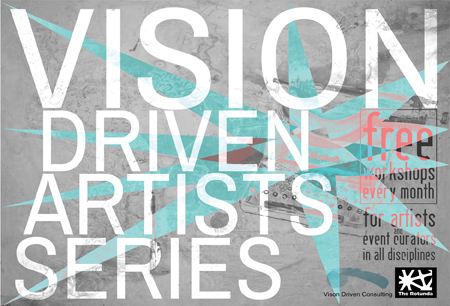 The Rotunda & Vision Driven Consulting provide resources and capacity-building workshops for self-producing artists/musicians and event curators in all disciplines.
Workshops are held on almost every 2nd Monday of each month
6:00 – 8:00pm at The Rotunda (4014 Walnut St, Philadelphia). This month's workshop is a little early! 
All workshops in the series are FREE and OPEN to the public! Refreshments provided.
Special guest presenters and facilitators will be announced each month.
If you want to receive workshop reminders, join Vision Driven Artists - Philadelphia, a closed Facebook group for Philadelphia-based artist/arts organizations.
This month's workshop:
Nonprofit, LLC, or Fiscal Sponsorship: Selecting Business Structures. 
with Guest speaker Jamaine Smith from CultureWorks.
See you on Monday November 6! FREE!