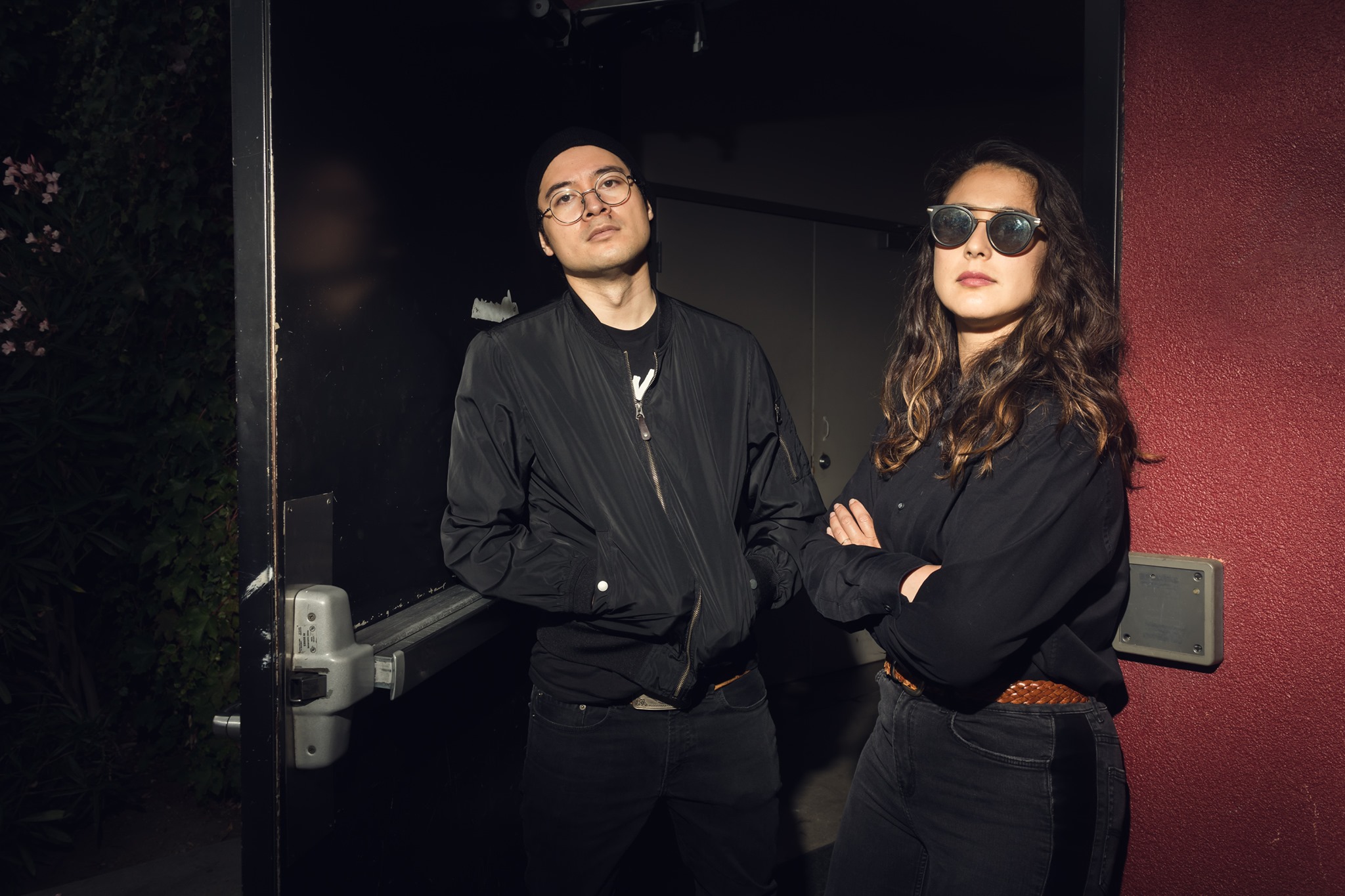 The curators of this event require that everyone in attendance show proof of vaccination at the door. Masking and contact tracing enforced. Seating is limited for purposes of social distancing, advanced registration is strongly recommended.
Grex:
Karl Evangelista – guitar, voice, drums, samples, misc.
Rei Scampavia – synth, voice, drums, misc.
Grex is an art rock/experimental music duo based out of Oakland, California. In biological terms, a "grex" is an entity composed of several smaller organisms. Grex (the band) explores the meeting point between surreal songcraft and the dark outer reaches of experimental music. The group has been called an "otherworldly experience" (Eugene Weekly) and "true genre warping music" (KFJC), recalling at turns the ecstatic energy of John Coltrane, the electronic squall of Death Grips, and the lilting indie rock of Mitski.
Grex has performed at The Great American Music Hall, Slim's (SF), Myra Melford's New Frequnices Festival, The Switchboard Music Festival, The Sonic Circuits Festival (DC), and the United States of Asian America Festival, and organized multiple online Lockdown Festivals in the midst of the 2020-2021 coronavirus outbreak. The band has worked with Fred Frith, Tony Levin, Marshall Trammell (Black Spirituals), Scott Amendola (Nels Cline, TJ Kirk), and Asian Improv aRts, and Evangelista is an active improvising guitarist alongside the likes of Andrew Cyrille, Louis Moholo-Moholo, Oliver Lake, Ben Goldberg, Alexander Hawkins, and Trevor Watts.
Sirius Juju:
heru shabaka-ra, trumpet
watsun, bass clarinet
dan blacksberg, trombone
sam gellerstein, sousaphone, pedals
julius masri, situations and conundrums
"(Sirius Juju) executed free improvisations, which they called "The Ninth Pitch," with the finesse of seasoned jazz men but with all the freedom of expression that the avant-garde brought into jazz." – Victor Schermer/All About Jazz
At this time in this planet's history, the work of Sirius JuJu can be summed up as such: "..while they murder, we re-drum." – Heru Shabaka-ra