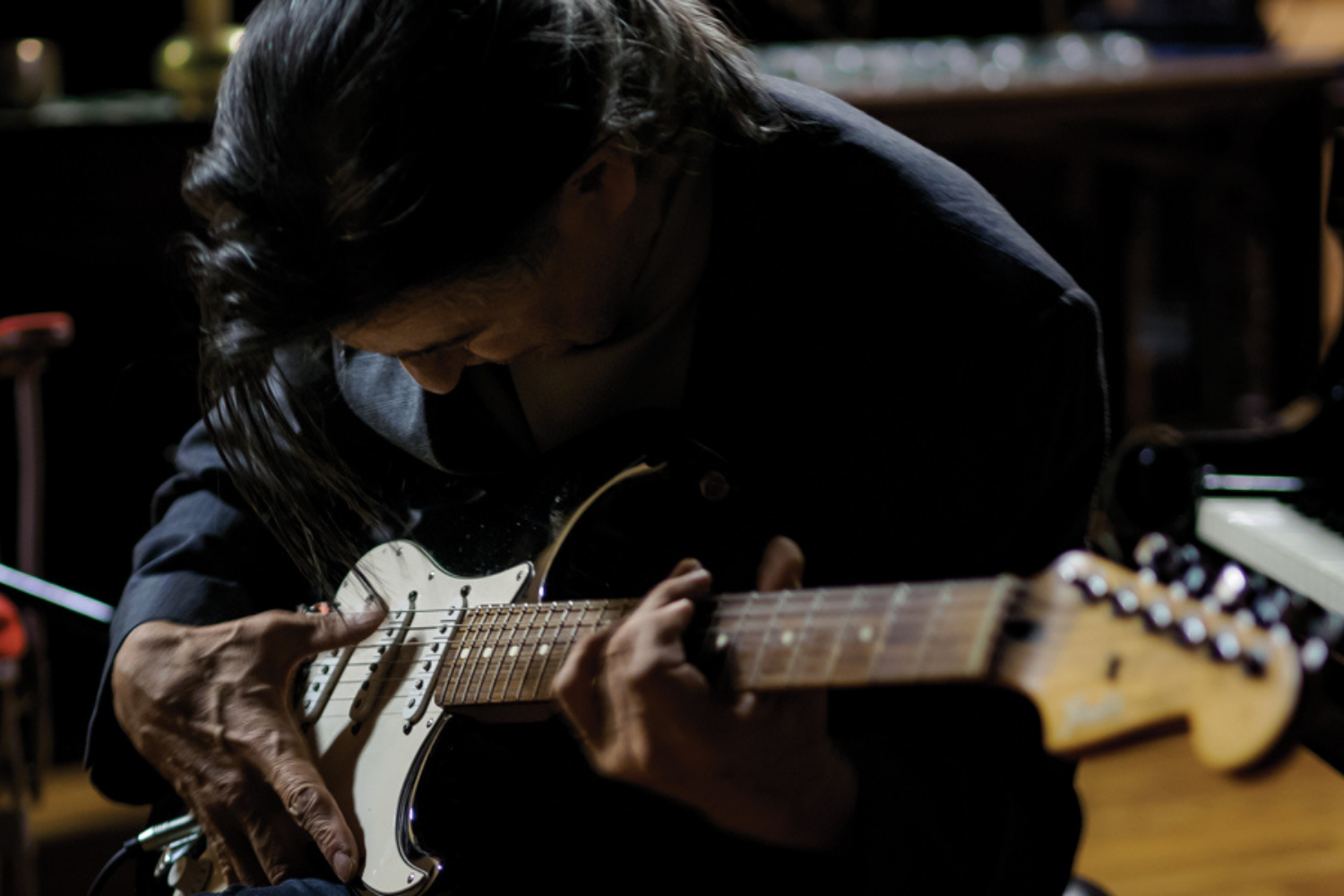 Bowerbird is pleased to present Liminal States, a new series of late night, live streamed concerts intended to be listened to as you fall asleep. Aiming to center and calm, the musicians will seek to lead listeners to that magic space between awake and asleep. Tune in and bliss out. Guitarist Loren Connors will perform from his home in New York.
This event is part of the Liminal States Series
ABOUT THE ARTIST
Loren Connors has improvised and composed original guitar music for over four decades. His music embraces the underlying aesthetics of blues, Irish airs, blues-based rock and other genres while letting go of rigid forms. He names abstract expressionist painter Mark Rothko as his most important influence. Connors has performed solo and with many veterans of independent music such as Alan Licht, Thurston Moore, Daniel Carter, Kim Gordon, Samara Lubelski, Jandek and Keiji Haino. Connors has collaborated over the years with vocalist Suzanne Langille, including in an avant blues band called Haunted House with guitarist Andrew Burnes and percussionist Neel Murgai. His recordings have been released on Family Vineyard, Recital, Northern Spy, Drag City, and other labels.
Admission to this online event is Free / Pay What You Wish ($20 suggested). REGISTRATION IS REQUIRED. A link will be sent to you the day of the event. The performance will start at 11:00pm Eastern Time and will run approximately 40 mins. Please register at: https://www.eventbrite.com/e/loren-connors-tickets-155993104575 
Other events in the Liminal States Series:
King Britt 
Thu, Jul 8 @ 11pm
https://www.bowerbird.org/event/king-britt-liminal-states/
Shahzad Ismaily
Sun, Jul 25 @ 11pm
https://www.bowerbird.org/event/shahzad-ismaily-liminal-states/
Jupiter Blue
Thu, Aug 5 @ 11pm
https://www.bowerbird.org/event/jupiter-blue-liminal-states/
claire rousay
Sun, Aug 22 @ 11pm
https://www.bowerbird.org/event/claire-rousay-liminal-states/
Christopher Sean Powell
Mon, Sep 6 @ 11pm
[ link soon ]
Birdie Busch
Thu, Sep 16 @ 11pm
[ link soon ]