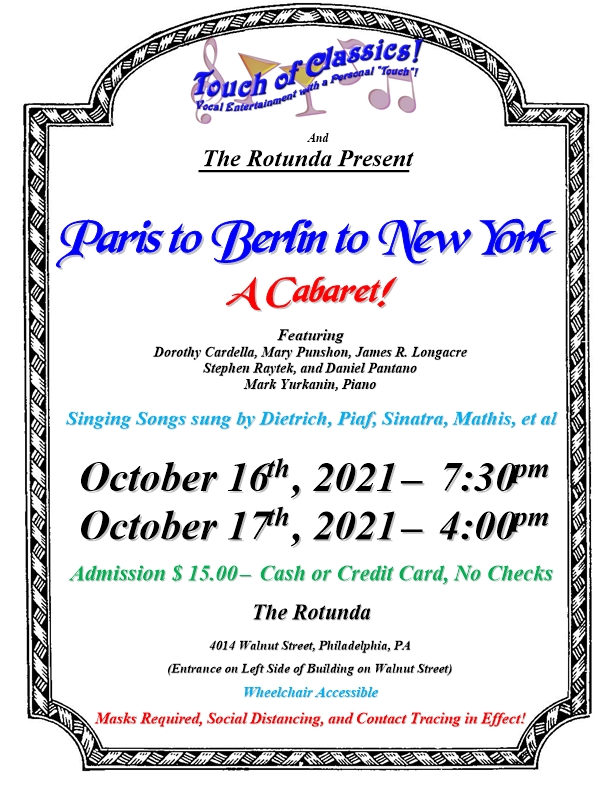 Touch of Classics!
presents
Paris to Berlin to New York
A Cabaret!
Featuring
Dorothy Cardella, Mary Punshon, James R. Longacre, Stephen Raytek, and Daniel Pantano
Mark Yurkanin, Piano 
Singing songs sung by Dietrich, Piaf, Sinatra, Mathis, et al! 
October 16 at 7:30pm and October 17 at 4pm 
Admission: $15.00 at the door, cash or credit card 

Masks Required, Social Distancing and Contact Tracing Enforced:
- Everyone over the age of 2 will be required to wear a mask indoors, regardless of vaccination status. 
- Performers and attendees will be asked to stay home if they feel unwell or have been in contact with someone diagnosed with 
Covid
 within 10 days of the event. 
- We will engage in contact tracing. We will register attendees at the front desk, and will require them to alert us if they become sick after the event. 
- Chairs will be spaced apart. We ask everyone to choose a seat that is properly distanced from others.