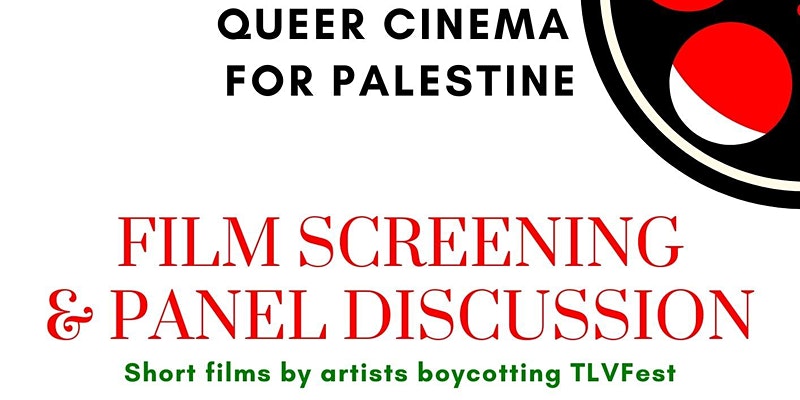 Queer Cinema for Palestine: Philly
Join us for a screening & discussion of short films by filmmakers responding to Queer Palestinians' calls to boycott TLVFest.
The Queer Cinema for Palestine film festival, taking place from Nov. 11-20, is a global response to queer Palestinians' calls to boycott th TLVFilm Fest. 50 filmmakers have pulled their films from TLVFest and 200 have pledged to boycott the event. We bring QCP to Philly by screening short films from some of these artists at The Rotunda on Nov. 19.
Tickets will be on a pay-what-you-can basis. Donations will go to filmmakers and artists whose work we are featuring in the event and panel.
Full film line-up:
The War Within, Zaher Saleh (2017)
Cinema al Fouad, Mohamed Soueid (1993)
Congress of Idling Persons, Bassem Saad (2021)
Note:
Seating is limited. Masking, contract tracing, and social distancing will be enforced. A small reserve of tickets will be available at the door on a first come-first serve basis. Donations are welcome. Please register at https://www.eventbrite.com/e/queer-cinema-for-palestine-philly-tickets-210750058097