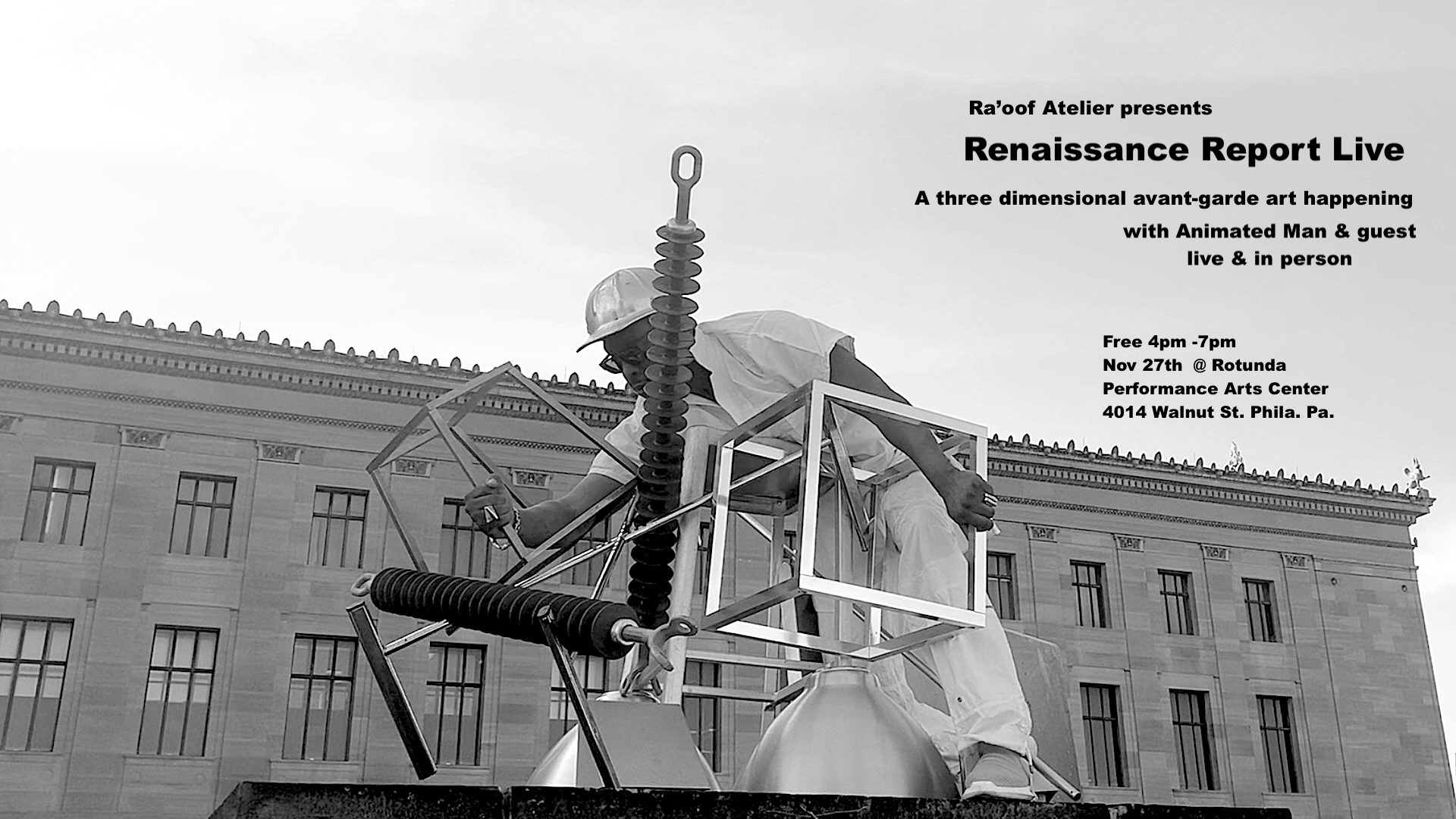 Ra'oof Atelier presents
Renaissance Report Live 
A 21st century experiential 3 dimensional avant-garde art experience
4pm -7pm


An art happening that gives agency to artists of various disciplines by providing a platform to share their works. Taji Ra'oof Nahl's curatorial project is in its seventh iteration, in which Nahl utilizes the television variety show format. Components include: host's monologue, guest interviews, activations / performance & musical band.
Host- Taja Morris of Sisters with Agenda
Featuring works by Jerry Kaba - Artist, Jerry Puryear - Artist


Also activations by Anisa Jennah Haywood, Hansom Ransom, and Aaron Pond
Plus TR7's Animated Man series activations.
Special musical guest: Yung Spit of Phil Moore Brown 
Music provided by; The Other Sounds of Philadelphia-Sonic Sculpture Ensemble feat. Ihba Baskette - reeds, Mark Dilks- electronics, Nate Totushek - drums.
Family friendly event
The project will be documented.
Another Ra'oof Atelier Art Happening 2022